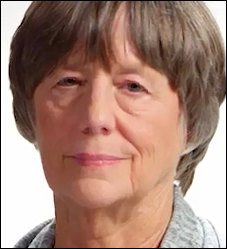 I went 'WHOA! Wait a minute, it really is working.
Eden Prairie, MN (PRWEB) May 29, 2013
Tinnitus is the formal medical term for the annoying noises, sounds and symptoms like ringing in the ears, buzzing and whistling that affect nearly one in five people between age 55 and 65 in the U.S. It is estimated that 50 million Americans experience tinnitus at some point in their life.
"The most common cause of tinnitus is exposure to loud noise – from a rock concert or in the workplace," said Sara Burdak, with Starkey Hearing Technologies and TinnitusHearing.com. "But head injuries, some medications, and even ear wax can cause tinnitus. For some lucky individuals, tinnitus is temporary. For others, it's a debilitating condition that hampers their enjoyment of life and may even impact their ability to work."
Tinnitus symptoms differ from person to person, and the severity of the symptoms varies too. "If you don't suffer from tinnitus yourself, it may be hard to understand what your friend or family member is experiencing," said Burdak. "People have lots of questions about tinnitus, and while there is no cure, a new treatment is proving to be very effective in providing tinnitus relief.
"I went 'WHOA! Wait a minute, it really is working'," exclaimed Gladys, a tinnitus sufferer, when trying the tinnitus device for the first time. "I can hear things and I don't have to be stressed about straining to hear," said Terri, another tinnitus sufferer who has tried the new tinnitus treatment solution. "I can just hear so much better," said Terri. "It's amazing!"
For complete information, visit TinnitusHearing.com