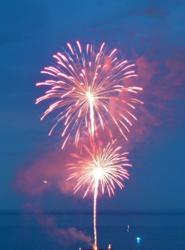 Sunny Isles Beach, Florida (PRWEB) May 30, 2013
The City of Sunny Isles Beach is proud to announce the Grand Opening on June 15, 2013 of the only public fishing pier in Miami-Dade County, the Newport Fishing Pier. The celebration will be held from 7:00 – 9:00pm at Pier Park located at 16501 Collins Avenue.
After a long wait, the completely re-built Newport Fishing Pier will open for business this summer, replacing the historic pier destroyed by Hurricane Wilma in 2005. This is the only public fishing pier in Miami-Dade County. The $6.5 million project was completed using public and private sector money by way of an agreement between The Cornfeld Group and the City of Sunny Isles Beach.
Total proportions of the pier project are impressive, with the complete length stretching to 776 feet, 610 of that over the water and containing 11,593 square feet of usable space. The pier features a lifeguard observation area, a public fishing concession and a world class restaurant (opening in late 2013). Public parking for the pier is located at 16501 Collins Avenue.
Join your neighbors and city officials for the ribbon cutting celebration to open the completely renovated Newport Fishing Pier. It is sure to be a fun time, beginning with a "SNIP" of the scissors and ending with a BANG as fireworks are displayed at the end of the pier! This free event will feature activities for children and musical entertainment. A free community shuttle bus will run before, during and after the event to transport residents to and from Pier Park.
For any questions, please contact the Cultural & Community Services Department at 305.792.1706.