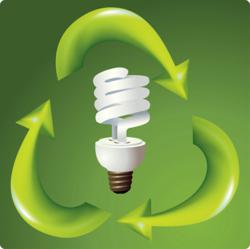 "If you're a residential home owner with 60 miles of our Goffstown, NH offices, we will provide our Oil Save Score services to you, even if you aren't an oil delivery client. We just want people to save and be safe." - John Miles
Goffstown, NH (PRWEB) May 29, 2013
Local residential oil delivery and service company Putnam Fuel has just unveiled their Oil Save Score™ Energy Savings System this week. According to John Miles, the President of Putnam Fuel, "We just discovered a gas leak in a client's home because of our new program and so aside from delivering oil to this family, now we're actually able to deliver life-saving data that may not have been found in any other way. There are 2 flows you don't want to have: gas into your home that can make your family sick or unsafe and money out the window. These both spell trouble for New Hampshire Families getting oil delivery. Just saving isn't enough; it's safety that's the big player here!"
According to company spokesperson A. Gelinas, the Putnam Fuel goal is to help clients to save money, be safe and get a renewed sense of confidence that their money isn't just flowing right out of the window – but to do it in a way that can be kept separate from actually signing up for the company's oil delivery service. The firm also noted also that after seeing how many oil deliver companies provide clever pitches to get new business, this program is offered independently of the oil delivery service. Putnam promises that if a client calls about implementing the Oil Save Score™ program at a home in Southern, NH, that within a 60 mile radius of Putnam's Goffstown location, Putnam will provide the service even if the client isn't a current client – no questions asked.
When asked how the program works, John Miles shared that their program can be had in 3 ways, "The first way is a free self-evaluation software tool that is easy to use and available 24/7 on the website at the Putnam Oil Save Score™ page. Otherwise, after a detailed, yet simple self-evaluation and based on finding an actual Oil Save Score™; whether it's high or low, Putnam will provide a full energy improvement inspection where a team of trained safety and efficiency technicians actually come to the client's home and initiate a full inspection of the home's energy efficiency that often reveals hidden savings in the hundreds and even thousands of dollars per year for the homeowner."
Putnam Fuel shared that their Oil Save Score™ program's actual "score" is determined based on a weighted series of survey questions about energy usage, feelings, draftiness, home upgrades that have or haven't been done in the past and more, that then total to either a high score which reveals good energy performance and a low score which reveals poor. Another unique facet of the program the group described is that the report Putnam provides actually quantifies the potential savings in dollars and experience of comfort level that the customer will achieve within only a slight margin of error right on the front of the O.S.S. report. According to Miles, "We're willing to put our money where our mouth is. If we do an audit that reveals a savings in our client's energy costs and promises improved comfort - and we are hired to provide the technical guidance to solve the problems we reveal – we'll guarantee the results before we commence any home energy improvements."
About Putnam Fuel:
Putnam Fuel is residential oil delivery company that also offers a myriad of other services throughout Southern, New Hampshire (NH). It has specialized in heating and A/C system service and maintenance and has enjoyed serving a growing region of Southern, NH since 1937. The firm's current focus is on helping families raise their energy and continues to deliver their message of giving and energy throughout the year as they offer automatic fuel delivery and their Oil Save Score™ Energy Savings System.
For questions or insights, please contact John Miles, President.
Phone: 603497.4897
Or, visit the Putnam Fuel website at http://www.putnamfuel.com
Or, to view a full list of towns and the service area for Oil Delivery, Service and the Oil Save Score™ program, click service area.