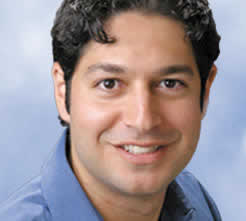 It's been nearly a decade since The Maker's Diet was published, and a lot has changed on the health front since then, said Rubin.
Shippensburg, PA (PRWEB) May 30, 2013
Jordan Rubin is one of America's most recognized and respected natural health experts. Known as "America's Biblical Health Coach," he is the New York Times best-selling author of "The Maker's Diet" and 20 additional health titles. An international motivational speaker, entrepreneur, and host of the weekly television show Living Beyond Organic (http://www.mybeyondorganic.com) that reaches over 30 million households worldwide, Rubin has lectured on natural health in five continents and 46 states.
"When I met Jordan, I was immediately impressed with his passion and zeal to live out what he believes," said Ronda Ranalli, Publisher at Destiny Image. "The message of hope that Jordan lives and breathes is life-changing and inspiring. We are so excited to join him on this journey of transforming people's lives physically and spiritually."
Ranalli added that Destiny also plans to develop new Maker's Diet products and additional resources for future release including "Maker's Diet Meals," an innovative cookbook and nutrition guide based on principles of biblical nutrition.
Rubin said he was thrilled to be working with Destiny after considering numerous publishers for the long-awaited sequel to "The Maker's Diet," which was released in 2004.
"It's been nearly a decade since 'The Maker's Diet' was published, and a lot has changed on the health front since then," said Rubin. "In my upcoming book 'The Maker's Diet' Revolution, I want to share the information I've accumulated over the last 9 years with those who are thirsty for knowledge and eager to embraces the health principles God promised in the Scriptures. Furthermore, I'm confident the publishing team at Destiny Image will help me bring a message of health and hope to the masses."
Nathan Martin, President of the Nori Media Group (parent company of Destiny Image) said, "Jordan's mission of helping people live healthier lives comes through everything he says. We love to work with people who exemplify such integrity and passion."