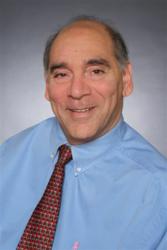 "The main thing is to listen and be prepared. When a hurricane hits, we can limit the damage and loss of lives by knowing what to expect and what to do," says allRisk's Dean Ragone.
Somerdale, N.J (PRWEB) May 31, 2013
The National Oceanic Atmospheric Administration (NOAA) predicts another active hurricane season for the Atlantic in 2013.
Hurricane season begins June 1 and NOAA predicts that 7 to 11 hurricanes could hit the region, with 3 to 6 of those storms being major hurricanes before the season ends on Nov. 1. A major hurricane is defined as a storm with winds of 111 mph or higher.
Last year, Hurricane Sandy devastated the region causing billions of dollars in damage to the Atlantic coast. Many people lost valuable items and had property ravaged by the super storm. Disaster expert Dean Ragone believes that the key to weathering a hurricane is preparation.
"Many people weren't prepared for Sandy, and we all witnessed the terrible tragedy that the storm caused our region," say Ragone, president of Somerdale, N.J.-based allRisk Property Damage Experts (http://www.teamallrisk.com). It's important for people to utilize the technology we have today to help prepare for the worst."
NOAA experts believe that higher than average water temperatures in the Atlantic and Caribbean Sea are one of the major factors for their 2013 prediction.
"The main uncertainty in this outlook is how much above normal the season will be," says Gerry Bell, Ph.D., lead seasonal hurricane forecaster at NOAA's Climate Prediction Center. "Whether or not we approach the high end of the predicted ranges depends partly on whether or not La Niña develops this summer. At present we are in a neutral state, but conditions are becoming increasingly favorable for La Niña to develop."
Ragone suggests these tips when preparing for a hurricane:
Remember to "Text First, Talks Second." It promotes a culture of preparedness ("I M OK. R U OK?). Also, limiting communications via texting in the early stages of a disaster allows phone lines to remain open for emergency 911 calls.
Download Apps. The Red Cross has a plethora of apps for virtually every emergency. Visit http://www.redcross.org/prepare/mobile-apps now, before a disaster.
Use a smart phone to scan important documents such as insurance policies, social security cards and other valuable documents by storing them in the cloud based storage system. Ragone recommends using the app Google Drive which allows users to access these files via phone.
Take photos of your property before leaving home. Consider Google Picassa. This app stores photos. This way it is possible to have a record of any damage.
Check weather updates via social media sites, television or radio to stay informed on the current weather situation. Smartphones allow people to stay in the loop even when they lose power.
Make a disaster supply kit that includes water, food, flashlights, batteries, a portable radio, cash and extra clothes.
All families and business owners should have an evacuation plan.
Listen to warnings and evacuation orders from the government to remain safe.
Technology is not a replacement for basic supplies in a disaster kit. A radio with batteries could be key to delivering a tornado warning during an extended power outage when the batteries in a cell phone or tablet die.
NOAA developed new technologies to combat the 2013 hurricane season. They created a supercomputer that runs an updated Hurricane Weather Research and Forecasting program.
"The main thing is to listen and be prepared. When a hurricane hits, we can limit the damage and loss of lives by knowing what to expect and what to do," says Ragone.
For tips on disaster supply kits and storm recovery, visit http://www.allriskinc.com/company/storm_tips. For more information about allRisk, visit http://www.teamallrisk.com.