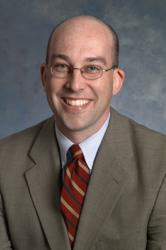 Harrisburg, Pennsylvania (PRWEB) May 30, 2013
Grudi Associates has announced that its Verizon Wireless customers can now get dual-persona Android-based LG Intuition and Motorola Razr M smartphones with VMware's Horizon Mobile software, which separates the device into isolated partitions that keep a user's work applications and data separate from personal content. The telecom & IT firm also announced that the BlackBerry Q10 smartphone with a physical keyboard will be available in June, also with Verizon Wireless service.
"This is great news for businesses that want these specialized features on their smartphones," says Walt Grudi, President of Grudi Associates, a leading provider of telecom and IT services in Central PA and beyond. "The dual-persona Android smartphones add control and security. The Q10 provides a physical keyboard for BlackBerry traditionalists."
Android users can download the VMware apps from the Google Play Store to activate the dual-persona capabilities. There may be a charge for the software. The recently introduced BlackBerry Z10 with BlackBerry Balance technology also has partitioning capabilities.
About Grudi Associates: Grudi Associates provides a broad range of telecom and IT services that help businesses and organizations connect and communicate more effectively. Through strategic partnerships with national and regional providers, Grudi Associates delivers innovative and cost-saving wireless, data, Internet, local and long distance, telecom management and hosted solutions. By providing its customers with a single point of contact for virtually any need, Grudi Associates delivers innovative solutions and simplified telecommunications.