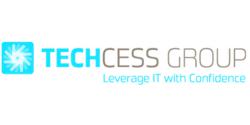 What really makes us different is that we bring the large company model to small businesses
Houston, Texas (PRWEB) May 30, 2013
Tuesday May 29th Hugh Sazegar, President & CEO of Techcess Group spoke with Kevin Price on 1110AM KTEK about IT Outsourcing in Houston Texas and how competitive it is.
During the conversation Kevin Price, the host of The Price of Business asked Hugh Sazegar, "What make Techcess Group different from the competitors you see across in Houston?"
Hugh responded with, "What really makes us different is that we bring the large company model to small businesses."
What Hugh meant by that statement is that himself and Herve Chapellat both have extensive experience managing multiple departments within schlumberger and when it came time they decided to bring the experience they gained by a combined 23 years to small businesses by creating Techcess Group back in 2004.
To hear the entire conversation head over to Techcess Group's Website
About Techcess Group
Techcess Group was founded in Houston, Texas and provides local companies with exceptional IT support services. They offer everything a business needs for improving their IT infrastructure, from office phone systems and network support to cloud computing