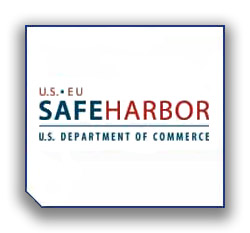 "NAICS Association, an electronic data processing firm located in the Greater New York Area, continues to adhere to the highest privacy standards in the industry."
Rockaway, NJ (PRWEB) May 30, 2013
In November 2000, the Safe Harbor law was mutually formed by the US Department of Commerce and the EU to regulate the way U.S. companies export and handle the personal data of European businesses. NAICS Association is now certified with the US-EU Safe Harbor, expanding their public trust credentials to include the European Union.
NAICS Association, an electronic data processing firm located in the Greater New York Area, continues to adhere to the highest privacy standards in the industry.
A leading supplier of targeted business lists and the most reliable database append service available, NAICS Association has worked with various government entities including but not limited to the Florida, Kansas, Washington, Georgia and Alabama Departments of Revenue, the New York City DEP, United States Environmental Protection Agency, the US Army Corps of Engineer, and the US Department of Energy.
Other notable past and present clients of NAICS Association include Independence Blue Cross of Western PA, Horizon Blue Cross, Blue Shield of Texas and Arizona, CableVision Wireless, Hearst Corporation, GS1 US, Bush Industries, Best Buy and NetJets, and over 150 banking institutions in the United States including Northern Trust Bank.
With over 73,000,000 page views a year, NAICS Association is most known for its complete and searchable database for the North American Industry Classification System, or NAICS Codes, making it the most popular, private NAICS resource available online.
Scheduled to unveil a new and improved NAICS code search tool in June, along with new and improved business products and marketing resources, NAICS Association provides actionable, intelligent data to businesses and governments worldwide.
Having recently transitioned from the Small Business Administration's CCR compliance certification to the new SAM (System for Award Management) compliance certification, the NAICS Association continues to provide federal, state and local government offices in the United States with reliable business data appends and data cleansing and verification services.