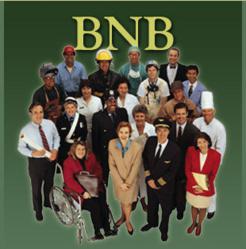 A common example of misclassification involves an employee who is a salaried manager with few management duties
(PRWEB) May 29, 2013
On March 5, 2013, the San Francisco labor lawyers at Blumenthal, Nordrehaug & Bhowmik filed a class action on behalf of current and former Account Managers, against Kaiser Foundation Health Plan, Inc. ("Kaiser") for failing to pay the Account Managers overtime wages. Coleman-Williams v. Kaiser Foundation Health Plan, Inc., Case No. C13-998 is currently pending in the United States District Court for the Northern District of California. You may view a copy of the most recent Complaint here.
The lawsuit claims that under the California overtime pay laws, Kaiser was required to pay its Account Managers overtime wages for their time worked in excess of eight hours in a workday and hours worked in excess of forty hours in any workweek. The lawsuit claims that the Account Managers working for Kaiser were managers in name only and that these employees failed to meet all the criteria under any of the exemptions to overtime pay in California. As a result, the lawsuit alleges that these employees should have been paid for all the overtime hours they worked for Kaiser.
Norman Blumenthal, the managing partner of Blumenthal Nordrehaug & Bhowmik, stated,"a common example of misclassification involves an employee who is a salaried manager with few management duties."
The San Francisco labor attorneys at Blumenthal, Nordrehaug & Bhowmik represent employees in the State of California in various lawsuits including class actions for unpaid overtime, unpaid business expenses, and missed meal and rest breaks. If you would like free California labor law advice, call one of their experienced attorneys today at (415) 935-3957.