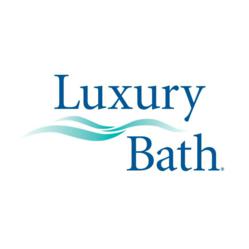 Glendale Heights, IL (PRWEB) May 30, 2013
According to a new survey conducted by the American Association of Retired Persons (AARP), 80 percent of senior citizens prefer to reside in the comfort of their own home. By choosing to live in their own homes, Luxury Bath helps these seniors by offering their tub to shower conversions. Tub to shower conversions provide aging in place solutions for independent seniors, offering safer bathing options for the growing senior population.
By 2025 senior citizens will consist of about 25 percent of the total U.S. population, growing 80 percent in the next twelve years. As this demographic ages and grows, more and more seniors will search for better aging in place bathroom products that can accommodate their needs.
Recognizing the need for aging in place solutions for the growing population, Luxury Bath provides affordable tub to shower conversions. With a tub to shower conversion, the typical 16 inch high bathtub is replaced with a much lower 6 inch shower threshold or even a barrier free shower. By replacing the bathtub with a low entry shower threshold, seniors not only have easier accessibility in the bathroom, but a much wider and spacious bathing space.
"By offering aging in place solutions in bathroom remodeling, we're looking out for the safety and accessibility of our elderly and disabled customers," said Jeff Kincaid, Chief Installer for Luxury Bath. "Not only is updating your bathroom with a tub to shower conversion a great step in preparing your home for the future, it's an affordable alternative to a total bathroom remodel."
With only 4% of these individuals living in nursing homes today, nearly 40 million senior citizens will want to live on their own. Luxury Bath realizes the increased aging of the population will require rethinking what types of bathroom products and services seniors will require in their bathrooms. The bathroom remodeling company provides affordable tub to shower conversions and other aging in place solutions such as walk-in tubs and grab bars that work to help seniors live independent, healthy lives.
About Luxury Bath
Luxury Bath (http://www.luxurybath.com) has been providing one-day bathroom remodeling updates and ideas since 1991. Supplying over 900 different bathroom remodeling companies across North America, Luxury Bath offers customers new bathroom ideas and provides high quality affordable bath remodeling products.