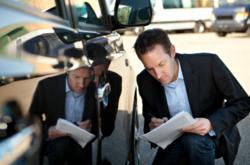 (PRWEB) May 30, 2013
Switch or stay? That's the question Ontario residents should be asking when they discover another auto insurer is offering the same coverage they currently enjoy at lower rates. According to CarPolicy.ca's observation, it happens more commonly than people might think. If drivers compare quotes on a regular basis, they are likely to stumble across insurance companies offering rates that easily beat those charged by their current insurer. People will naturally be tempted to switch companies. The question is, will doing so actually save money or cost more in the long run?
It is important to realize there may be other reasons for remaining loyal to the current insurance company. By doing a few simple calculations drivers can easily determine whether the numbers will work in their favour. Still looking to switch? Before making the change, below are some steps to help ensure drivers are getting the most out of their policy for the best price.
How Much Will It Cost To Leave The Current Insurer?
If someone's current policy is up for renewal, there will be no cost to move to another company, just make sure to schedule the new coverage to start when the current coverage expires. On the other hand, if some one is considering making a switch mid-term, while his or her policy is still in effect, he or she will pay a cancellation fee.
This fee is usually prorated based on the amount of time left on the policy. For example, people would pay a higher cancellation fee if they had eight months left on their policy than if they had four. Their insurance company may also take into account the length of time they have been a customer as well as their annual premium.
The key is to determine whether it is worth paying the fee to cancel the current policy, or if people should wait until it expires. All it takes to figure this out is a bit of simple math.
Going Through the Numbers
Drivers will need a few pieces of information: their current insurer's cancellation fee, the number of months left on their policy, and their monthly premium. Here is an example to demonstrate the math.
Suppose a driver currently pays $1,650 in annual premiums for his coverage. This equals $137.50 per month. He's found an insurer who is willing to cover him for $1,350 a year (or $112.50 per month). Further suppose he has 4 months left on his current policy, and his insurance company intends to charge him a $75 fee to cancel it early. With these numbers, it is easy to determine whether paying the cancellation fee makes fiscal sense.

First, calculate the remaining balance he still owe on his current policy. Four months at $137.50 per month equals $550.
Second, calculate how much he would pay for 4 months of coverage at his new insurance company. Four months at $112.50 per month equals $450.
Third, determine his savings. In this example, he would save $100 ($550 less $450).
The final step is to compare the amount of money he will save with the cancellation fee. If the former is greater than the latter, make the switch. If not, allow his current policy to expire. In our example, the savings ($100) are greater than the fee ($75).
Are There Other Reasons For Staying With Current Insurer?
For many people, the money saved through lower premiums is not the sole determining factor when considering another insurance company. There may be other amenities worth taking into account. For example, suppose some one has a clean driving record, and her current insurer offers accident forgiveness. If her new company does not offer this feature, causing an accident down the road could have a disastrous effect on her rates.
Also, consider the discounts she now enjoys. Does she currently get a discount for bundling her auto and property insurance? If so, she'll need to move both policies to her new company to receive the same treatment.
Does her present insurer offer top-notch customer support? Are its representatives professional, knowledgeable, and helpful when she contacts them? Is her claims settled quickly without problems? It is difficult to place a value on these service-related benefits, but they are worth considering.
How to Cancel The Current Insurance Policy
Let's suppose some one has decided to switch insurance providers. It is important to take the right steps lest her existing company cancel her policy for nonpayment.
First, create the new policy at the new company. Second, write a letter to inform her present company of her intent to cancel her policy. Include the precise date on which they should cancel it; make it the same day her new policy goes into effect to ensure there is no gap in her coverage. If she have paid her annual premiums in advance, request a prorated refund. With those steps taken, she can make the switch without problems.
People's car insurance rates change each year. The only way to know whether some one is still receiving the lowest premiums possible is to compare them with those offered by other companies. This is the reason it's suggested people request quotes from multiple insurers at least once a year.
About: CarPolicy.ca is a dedicated Canadian blog which researches on vehicle related insurance policies, observes on industry news and provide insight and tips to help Canadians save on car insurance.