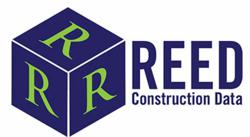 Norcross, Ga. (PRWEB) May 31, 2013
Local construction associations (LCAs) in Alberta and Reed Construction Data have agreed to share resources to provide members and customers new construction opportunities in Alberta. The partners have negotiated key points for a strategic alliance with unprecedented industry reach.
The two drivers of the alliance are (i) providing industry sources of project info with valued tools for bid notifications and related workflow and (ii) generating additional project opportunities for members and customers.
"It was a long, but relatively painless evaluation process to ensure the benefits of this alliance are clear for our members and for the Alberta construction industry in general," stated Les LaRoque, Chair of COOLNet Alberta. "Reed has a good track record with these types of alliances, which was revealed in our due diligence. We are excited and ready to collaborate with Reed on this."
Reed Construction Data has a similar strategic alliance with Ontario LCAs, which has yielded significant benefits since its inception in late 2011. Like the Ontario alliance, the proposed Alberta partnership draws on the strengths of both partners to improve the flow of information to and from key suppliers of construction.
"COOLNet Alberta has a long tradition of providing valuable information to members to help grow their businesses," stated Mark Casaletto, General Manager and Vice President of Reed Construction Data Canada. "COOLNet is also focused on providing value to owners. We both quickly realized we are aligned in how we wish to work with the supply and also the demand sides of the industry in Alberta."
"The time is right to work together," stated Dorothy Carson, Executive Director, Lloydminster Construction Association. "Building bridges within the industry makes more sense than putting up walls or both parties trying to 'go it alone.' Collaboration is a good fit here."
The partners have signed an MOU and expect to ratify an agreement in upcoming weeks.
About COOLNet Alberta
COOLNet Alberta is governed and managed by the Construction Associations of Calgary, Fort McMurray, Grande Prairie, Lethbridge, Lloydminster, Medicine Hat, Peace River & Red Deer. Questions about the online plansroom? Call 403-291-3350 or email coolnet(at)cca(dot)cc.
About Reed Construction Data Canada
Reed Construction Data Canada, a division of Reed Business Information and part of the Reed Elsevier Group, is the leading provider of construction information solutions and industry news in Canada. Reed Construction Data offers its customers construction project leads, building product information, construction cost tools, market analytics and construction news through a suite of online, digital and print references. For more information, please visit http://www.reedconstructiondata.com/canada.
About Reed Construction Data
Reed Construction Data, a division of Reed Business Information and the Inaugural Strategic Partner of the AIA, is a leading North American provider of construction information. Reed provides actionable insight to construction professionals through a diverse portfolio of innovative products and services, including national, regional and local construction project data, accurate and reliable construction cost data, effective marketing solutions and dynamic market intelligence. To learn more about Reed, visit http://www.reedconstructiondata.com.