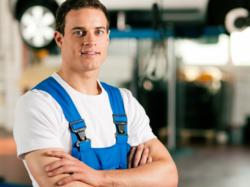 Burbank, CA (PRWEB) May 31, 2013
The newly announced Mechanic Shop Insurance packages are customized on levels specific enough to cover all aspects of liability for both the business owner and clientele. Garage keepers insurance is needed for any type of auto shop since general liability insurance alone doesn't pay for damages to customer vehicles while in the possession of the technician. This is a policy that covers both the liability responsibility and physical damage caused to customers' vehicles while in the care of the repair or mechanic shop.
The New garage keepers insurance protects the business owner in case of theft or even if a client's vehicle is damaged due to the mechanics negligence, general liability insurance will not cover for the cost of vehicle repairs unless a comprehensive coverage is selected under the garage keeper's policy. Regardless if the vehicle has auto insurance on its own, garage keepers insurance will offer collision coverage based on the limits selected to be the primary insurer in case of an accident while the vehicle is in possession of a mechanic or auto dealer shop.
Moreover, it is crucial for all owners to carry proper auto repair shop insurance to pick up the expense and give peace of mind to the shop's clientele. Not only does it increase the growth of business but as a mechanic shop, each technician may add tools coverage to insure the safety of their mechanical tools against, theft, fire, water damage and other unexpected losses. Garage keepers insurance adds value to any auto business because it gives customers assurance that if anything unexpected happens to their car while in the care of their shopkeeper, the owner will handle the financial impact.
Uninsured incidents don't do much to help promote a shop in any market and can dramatically hurt future business if word spreads. Shop owners who purchase garage keepers insurance are taking the best steps to promote a trusted and professionally operated and vendor. Garage keepers insurance is a must in order to be provide safe service for all clientele.
For more information about mechanic shop insurance, visit our website at http://www.businessinsuranceusa.com