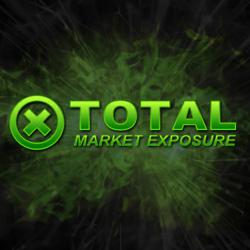 (PRWEB) May 31, 2013
The northwest has always become a hotbed for creative companies and technology firms in recent years.* Recent increase in demand in website design and online marketing due to economic growth and cultural changes moving toward a more mobile friendly online world has caused some companies to acquire new talent to meet demand.** Additionally new products and services have been developed in order to satisfy the need for internet marketing and design.
Total Market Exposure Corp, a Portland area Advertising Agency and Web Design Firm has lead the way with plenty of new hires. Already rich with experience many of the new talent is fresh out of college from Portland State University and University of Oregon. When it comes to products and services they have also increased the amount of website products and expanded their social media marketing services. Search Engine Optimization has always been a focus for TME, but recent hires from the University of Oregon Journalism program have improved the versatility and quality of their writing staff.
One such new hire is one Nhung Duong, a prominent graduate from PSU. Nhung brings a fresh approach to design to a team of experienced designers. With a very modern color pallet and cutting edge design aesthetic Nhung will undoubtedly establish herself as a prominent member of the Total Market Exposure design team.
Total Market Exposure is an Internet advertising and web design agency based out of Portland, Oregon. Made up of artists, developers, writers, and Internet marketing veterans they have achieved great success in the Northwest and beyond. Starting out they offered primarily PPC Management services but over the years have expanded to Display Marketing, Social Media Marketing, Web Design, Identity Design, Search Engine Optimization and Consultation Services.
--
Attributions:

** http://www.washingtontimes.com/news/2013/apr/26/economic-growth-picked-25-percent-last-quarter/
** http://www.mercurynews.com/business/ci_23113971/u-s-economic-growth-sped-up-at-beginning