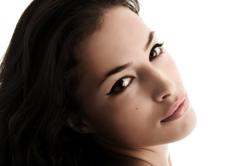 By outlining what the first 24 hours will be like after the operation, I hope to help patients understand the importance of the recovery period, and how it impacts their end results
Long Beach, California (PRWEB) May 30, 2013
"By outlining what the first 24 hours will be like after the operation, I hope to help patients understand the importance of the recovery period, and how it impacts their end results," Dr. Sadati stated.
During the facelift procedure, Dr. Sadati tightens the facial muscles while eliminating excess skin on the face. The goal is to set back the clock by about 10 years for each patient who opts for this procedure. Patients won't see their final results until several weeks after the procedure, because of bruising and swelling that occurs as a result of the operation. However, it's during the recovery process that patients secure their final results. In the blog post, Dr. Sadati offered the following tips for patients during the first 24 hours after the operation:
Apply cold compresses on a regular basis. Ice packs can be used for 15-20 minutes at a time and should be reapplied every 4-6 hours. The patient can do these treatments while they are awake, but they do not have to force themselves to wake up to apply ice compresses.
Make head elevation a top priority. All facelift patients must keep their heads elevated for several days after the operation, but it's especially important to do so during the first 24 hours. This keeps the pressure off of the face as well as minimize the swelling. By not keeping their head elevated, a patient can significantly lengthen their own recovery process.
Keep a well-balanced diet. Avoid drinking alcohol and smoking cigarettes. Patients and their caretakers should make an extra effort to eat nutritional meals that are high in protein. Fruit is a good addition as it helps to prevent constipation that can result from a lack of activity.
Keep bandages in place for 24-48 hours. Patients should expect to wake up with bandages on their face. These bandages are protecting the incision as it heals, and should not be removed for at least 2 days. When the bandage is in place, patients should not shower or shampoo their hair.
Never underestimate the importance of rest during the recovery process. Rest should be a top priority during the first 24 hours after the operation.
Dr. Sadati notes that patients should talk with a loved one, friend or neighbor and ask them to be their caretaker for the first 24-48 hours after the operation. A caretaker should be available to drive the patient home from the operation, and help them during this important stage of recovery.
"When there is a caretaker around, patients will feel more relaxed and less inclined to push themselves to work too hard," Dr. Sadati explained.
As the first 24 hours after the operation are so important, Dr. Sadati makes himself available to any patient who has any questions during this particular time. Patients are encouraged to contact his office with any questions or concerns they have during their own recovery.
For more information about the facelift procedure and to find out specifics about the recovery process, contact Dr. Sadati's office today.