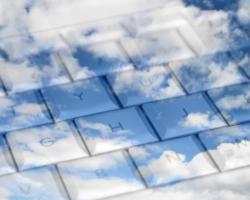 The updates that we've released today will provide our clients with more flexibility in the future
San Francisco, CA (PRWEB) May 29, 2013
Web hosting provider The Host Group announced late Wednesday they have implemented a new cloud based management system for all customers and resellers in North America
The move comes a couple of weeks after launching a complete line of custom website development packages, in addition to their existing line of hosting and cloud based digital products.
Accompanying a new website from The Host Group, the new updated system allows users to sign in just once to a central identity provider and securely access all their business tools, including web hosting and domain registration.
By improving the overall navigation and management of their website(s), a small business owner can significantly improve the overall customer experience, which can often translate into generating repeat business and additional revenue.
"We firmly believe we've provided the perfect interface with all the tools that customers will ever need. This includes our control panel that comes equipped with a sophisticated server management tool, along with other great features of our domain registration system," said Doug Davis, the CEO at The Host Group.
Mr. Davis went on to add, "The updates that we've released today will provide our clients with more flexibility in the future, and will enable our customers to have much more flexibility when they are looking to consolidate their hosting and domain registrations with a single provider. We believe that most businesses don't have single domain names and single hosting accounts. They may have dozens of domains, and possibly just as many websites to manage. Because of that, they demand a simple way to do business with a provider like The Host Group and I think we've made that leap to provide the best user interfaces available in the hosting industry."
The new system offers many benefits including a single interface to consolidate web hosting accounts and domain registration accounts, allowing users to move all of their hosting and domain needs into a single interface.
The system is also mobile and tablet ready, and The Host Group says it plans on introducing an iPhone and Android application for the system sometime in the very near future.
In conjunction with the introduction of these new services, The Host Group's domain resellers will now have mobile-ready domain registration websites which are branded specifically in the resellers company name.
For more information about The Host Group's extended line of cloud services, hosting packages or custom website development options, simply visit http://www.thehostgroup.com