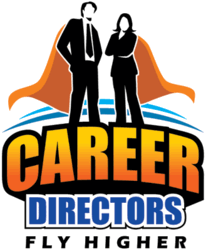 The TORI resume competition has provided a benchmark by which professional resume writers can measure their talent and skill, and create new challenges for themselves.
Melbourne, Florida (PRWEB) May 30, 2013
The Toast of the Resume Industry (TORI) resume writing competition, hosted by Career Directors International (CDI), has become known in the careers industry as the #1 way for a resume writer to build their credibility and their business. While it may be lucrative for those who are nominated or who win, it has become something much more for the profession.
CDI President, Laura DeCarlo, states, "The TORI resume competition has provided a benchmark by which professional resume writers can measure their talent and skill, and create new challenges for themselves. It has provided a visual testament to an industry growing as a recognized specialty in marketing, advertising, and branding. Resume writers are no longer in the dark relying on outdated books but instead are creating new standards which drive this profession and the success of job seeking clients forward."
The TORIs, a tradition in the resume writing community, is now in its twelfth year. Competitors are able to enter their best fictionalized samples of professional resume writing in nine separate categories. This year, CDI has developed three new categories, which include best information technology resume, best sales resume, and best healthcare/medical resume. These are added to existing categories such as best executive resume and best creative resume.
Each year the competition grows significantly, as professional resume writers seek to win the coveted TORI awards. From each category of anonymous entries, five nominees are selected by a panel of judges, all certified resume writers and many former TORI winners. A second panel of highly-qualified and certified resume writers and award winners will then select the first, second, and third place winners in each category, resulting in 45 nominees, and 27 winners.
But, it's no walk in the park to win a TORI award. Professional resume writers need to be willing to challenge themselves to be at the top of their game in quality, creativity, and wording to even obtain a nomination. Every entry received by the judges is top caliber, so it becomes a matter of selecting the truly exceptional from the excellent. However, past winners and nominees can attest to the immense value such an accomplishment has had on their career and their business.
With that being said, it won't matter how good a resume writer is if the 2013 deadline of June 19th is missed. CDI encourages both resume writers and job seekers to visit the TORI Award page to learn more about the competition and to view past winning resumes.
Job seekers can also access a number of free resources at CDI's Job Seeker Center which range from information on how to select a career professional to informative videos and articles on topics from job search and resume writing to interviewing and career change.
About CDI: Career Directors International – http://www.careerdirectors.com
CDI is a global professional association that is committed to ensuring that career and resume professionals can grow and thrive in a rich, vibrant, exciting, safe, and nurturing environment. CDI is focused on championing the industry's cause for credibility and visibility; fostering exceptional success in every generation of career and resume professionals; and cultivating the career superhero that exists within each one of us.