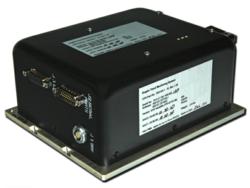 There is no need to have dedicated staff as we can perform your FDM analysis for you, thereby saving you thousands of dollars
Ottawa, Canada (PRWEB) May 30, 2013
Guardian Mobility Corporation, a leading provider of satellite tracking, messaging and Helicopter Flight Data Monitoring (HFDM) offers a one stop shop for aviation solutions including hardware, software, data analytics, Implementation and Operation (I&O) plans, consulting services that help reduce cost and achieve operator Safety Management System (SMS) and Total Quality Management (TQM) goals. Guardian is pleased to announce that AS350 operators in both Canadian and US have deployed Guardian's G7 FDM solution in their fleets.
The G7 Flight Data Monitoring Solution has both FAA and Transport Canada STC certification for the AS-350 helicopter and is operating in our customers' AS-350 helicopters.
Guardian's G7 product is an integrated solution, which helps operators achieve operational efficiencies, reduce costs, increase cockpit safety and reduce operational risks. There is no need to have dedicated staff as we can perform your FDM analysis for you, thereby saving you thousands of dollars. The Guardian solution meets the increasing demand for cost efficiencies and safety from industries such as the Oil & Gas Produces (OGP) and others.
About Guardian
Guardian Mobility is a provider of global tracking, voice and data communications, and data management solutions to the aviation marketplace. Guardian has developed a full range of products and services targeted at assisting aircraft operators increase safety and efficiency, reduce costs and improve reporting. Guardian introduced the first portable GPS tracking device in 2002, delivering location and status information, and has since developed solutions to facilitate 2-way text messaging and automatic data communications between the aircraft and the ground. Guardian's products are approved for government-mandated Automatic Flight Following (AFF) and are used by fleet operators worldwide for Flight Data Monitoring (FDM) to support Flight Operations Quality Assurance (FOQA) and Maintenance Operations Quality Assurance (MOQA) as part of a Safety Management System (SMS).