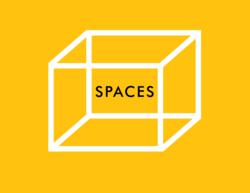 New York, NY (PRWEB) May 30, 2013
Spark>Spaces design competition is now underway, says Project Director, Peter Kuchnicki. "We are excited about this year's event, which is dedicated to the craft and creativity of architects, interior designers and urban planners. Every aspect of Space design is included in this comprehensive review."
JURY IS ANNOUNCED
Chair: Gene Schnair, Managing Partner, Skidmore, Owings & Merrill LLP
Shawn McLean-Bergel, Director of Interiors, EHDD
Craig LaRosa, Principal, Service Design, Continuum
Amy Eliot, Partner, Tom Eliot Fisch
Mitchell Mauk, Principal, Mauk Design
Ingalill Wahlroos-Ritter, Chair, Graduate Architecture, Woodbury University
Mark English, AIA CEPE, Principal, Mark English Architects
Elizabeth Shreeve, Principal, SWA Group
W Mike Martin, Professor Emeritus, Architecture, UC-Berkeley
Laura Hartman, AIA, LEED, Principal, Fernau & Hartman
Hiroto Kobayashi, Partner, Kobayashi Maki Design Studio
Bonnie Fisher, Principal, ROMA Design Group
SPARK:SPACES ENTRY CATEGORIES
The competition lists 26 different entry categories for designers. "We have a place for every type of design within the Spaces competition," said Kuchnicki. "This is a comprehensive review of international Space design."
SPARK WINNERS
"We've seen incredible work over the last seven years of this annual competition," said Kuchnicki. "Our winners have included Brazilian architects Isay Weinfeld and Marcio Kogan, Ross Wimer and Gene Schnair from SOM and Hong Kong's Danny Cheng Interiors and Ajax Law Ling Kit and Virginia Lung from One Plus Partnership, among many others. Spark is the place for the finest in Space design."
BACK TO BUSINESS
To encourage a strong turnout from businesses that believe in design solutions, Spark is offering entrants in Spark>Spaces—who have an App for their design—an entry into Spark>App competition at no extra charge.
"We hope this benefit demonstrates Spark's commitment to build a vibrant and successful community of design," explained Kuchnicki. "It's very important for designers to get their work out there. When the world can see its quality, it shows the power and persuasiveness of great design."
CRITERIA TO WIN
Spark's mission is to initiate positive design-led change by highlighting the best new ideas and the best new solutions. Sparks are big ideas embodied as great designs. The judges look for these big ideas when they make their choices.
The competition criteria ask potential entrants "Does the design Spark? Break new ground? Does it improve the quality of life? Contribute to understanding, efficiency, joy, longevity, progress? Does it sustain or conserve our Earth's limited resources?"
In 2013, Spark>Spaces will place a special emphasis on the Zero Energy Challenge. Net Zero Energy is quickly becoming a sought after ideal for many buildings around the globe, and Spark will seek designs that further this important goal.
PARTICIPATION
Interested designers can participate by joining the Spark community, contributing ideas and attending events like the Spark Winners Celebration and exhibits. Designers can also gain recognition and publicity for their skill and creativity by submitting their work. The entry system is simple and straightforward, with registration at the Spark website: http://www.sparkawards.com.
BONUS INFORMATION
Spark is proudly sponsored by Autodesk, Core77, ArchNewsNow, Archinect, Bustler, Pluo Consulting and RIOT Creative Imaging.
ALL SPARK 2013 COMPETITIONS ARE NOW ACCEPTING ENTRIES
Spark>App
Spark>Concept & Student
Spark>Communication
Spark>Product
Spark>Spaces
Spark>Mobility
The Spark Design Awards are an international design competition series with many categories. Spark's core mission is to help create a better world though design excellence. Spark entrants are an extraordinarily diverse group of talented people and companies, from university students to the world's leading electric car companies and forward-thinking Fortune 500 companies.
The Spark competitions are open to all designers, including students (in Spark>Concept). The Spark Community may be joined at no cost. The Spark competitions have a variety of entry fees, depending upon the event. Submissions are made at the Spark website. Juries, composed of design professionals and experts, meet online and in person to choose Finalists and Winners.
Learn more about this organization and all these competitions at the Spark website landing page at http://www.sparkawards.com.