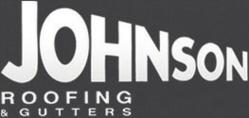 Seattle, WA (PRWEB) May 30, 2013
Seattle roofing and gutter experts, Johnson Roofing & Gutters, proudly announces the relocation of their home base and central office. This move from Shoreline to a more central Seattle location on Midvale Ave. N, will allow Johnson Roofing to service a wider range with better access to most of the Greater Seattle area. The timing of this move couldn't be better with the busy Summer months right around the corner.
The Summer months are logically the most popular time to call a professional Seattle roofer for repairs or replacements. One reason being that the stable Summer weather makes for better, less messy working conditions that can aid in clean-up.
However, a more important factor is that summer is the best time of year to deal with these most roof damaging natural forces:
Sun - Of course the sun is a big contributor to shingle and flashing deterioration. Summer is a great time to hit the reset button and replace shingles and gutters while limiting collateral damage that rain can incur. West and South facing surfaces should be inspected more carefully.
Rain - After even a mild Winter/Spring, with lower than average rainfall, the damage done to the roof by rain is problematic. Minor damage that limits or redirects water flow can cause it to pool in unwanted areas, rotting roofing materials and other structural elements. A yearly Summer inspection can help to find previously unidentified damage.
Wind - It doesn't take gale force winds to damage roofing tiles. Improperly positioned or loose shingles can be blown of in much milder conditions, common throughout the rainy season. Summer's stable air masses are the perfect time to repair these problems.
Moss & Algae - Enjoying life in the natural beauty of the Pacific Northwest has is price. For roof health, that price is in the damage from the proliferation of mosses and algae. Summer, when green living organisms begin to lose moisture and dry out is the best time of year to remove these natural enemies of the roof.
Trees - Fallen tree limbs from Spring and Winter storms can clog gutter and re-direct water away from a roofs intended design, causing tile damage. Heavier limbs can even damage tiles themselves. Summer is the perfect time to remove dead, fallen debris.
Fauna - A catch all for all the little beasties that wreak havoc on roofs. Squirrels, nesting birds, raccoons and woodpeckers can all do substantial damage to roof shingles and flashing. An early summer inspection for nests or other compromised roofing areas can save you from a much larger repair bill.