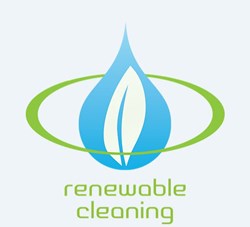 Greener Sanitizing with Renewable Cleaning - an event focused on explaining the process and value of cleaning surfaces using water and proven tools to make the indoor environment measurably clean, sanitized and - in some cases - disinfected
Doral, FL (PRWEB) May 30, 2013
The Renewable Cleaning group is presenting a Summer 2013 webinar on "Greener Sanitizing with Renewable Cleaning" - an event focused on explaining the process and value of cleaning surfaces using water and proven tools to make the indoor environment measurably clean, sanitized and - in some cases - disinfected.
Presenters include Ruben Rives, Renewable Cleaning Advocate, and Dr. Nancy Goodyear, a microbiologist with the University of Massachusetts Lowell (UMass Lowell) (bios below).
Renewable Cleaning embraces the following processes and technologies; e.g., the use of:

Electrolyzed water
Engineered water
Activated water
Steam Vapor
The webinar (actual date to be announced soon) will explain which processes work and why: to include info on field testing with ATP Devices to demonstrate cleaning efficacy, and supporting the Clean Standard, as well as microbiological lab testing performed by UMass Lowell showcasing interventions that effectively sanitize and/or disinfect.
The event will be Sponsored by: Advanced Vapor Technologies and Hygiena.
About the Presenters
Ruben Rives, Charter Schools Development Specialist
Ruben Rives, Chief Executive Officer (CEO) of Miami, Florida-based H2Only Renewable Cleaning, Inc. is a Renewable Cleaning advocate and foundational supporter of the nonprofit Process Cleaning for Healthy Schools Consortium (PC4HS). He has been in the cleaning business for 20 years, with special focus on infection control.
Dr. Nancy Goodyear, UMass Lowell
Dr. Nancy Goodyear is an assistant professor in the Department of Clinical Laboratory & Nutritional Sciences, with expertise in Clinical Microbiology and Safe Disinfection at UMass Lowell. Her laboratory is focused on evaluating safer disinfection ("green" or low toxicity disinfectants) with particular interest in "real world" performance, including common errors made by users who don't follow manufacturers' directions; as well as investigating performance of rapid test methods for detecting residual microorganisms.
For more information about upcoming Renewable Cleaning education programs, visit: http://www.renewable-cleaning.com. The Renewable Cleaning group does not endorse products.
About H2Only Renewable Cleaning
H2Only Renewable Cleaning applies an exclusive cleaning process for health, and has more than 20 years of experience in cleaning, sanitation, and disinfection. H2Only Renewable Cleaning restores facilities using water-based solutions, applied science, advanced methods and state-of-the-art tools.