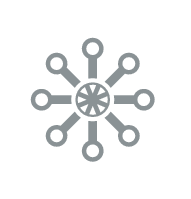 Any internet facing company needs an API to evolve. An API allows your customers and partners to take your core functionality and tailor it to their unique business need.
(PRWEB) May 31, 2013
The Social Foundry announces the support for the world's most popular open source database, MYSQL.
"We are proud to announce that users of the SOAPbox can now create APIs for the MYSQL database without having to code them from scratch" commented David Al-Khazraji, CEO of the Social Foundry.
In this way, The Social Foundry is hoping to capture the growing market for scalable APIs (Application Program Interfaces) for start ups and internet facing companies as the majority of the web runs on MYSQL.
"If you are a budding start up, or need to get a set of API's to make your application ecosystem sticky, then the SOAPbox is a good fit. If developers like your product and want to extend it by crafting solutions for their customers based on your system, then you need an API. Those who do not have them will be at a marked disadvantage as your customers and partners will feel trapped when trying to tailor certain aspects of your system to their unique business processes." said David.
While the API management market is still young, the need to interconnect systems continues to grow exponentially. Gartner predicts that over 75% of the Fortune 1000 will have open APIs by 2014. It is anticipated that the digital business of the next ten years is the business of APIs, and this trend will cut across every economic sector that relies upon data in and data out at massive scale.
The Social Foundry is based in Atlanta, and provides turnkey database integration software for the Oracle, SQL Server, MY SQL and Salesforce.com ecosystems. They were founded in 2011.