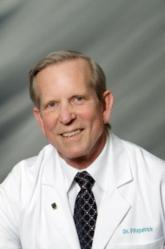 With laser treatments, we can greatly reduce the presence of rosacea symptoms.
San Diego, CA (PRWEB) May 30, 2013
A recent study out of Birmingham, England found that patients suffering from erythematotelangiectatic rosacea who underwent Pulsed Dye Laser (PDL) treatments, experienced a significant improvement in their overall quality of life. The board-certified doctors at Goldman, Butterwick, Fitzpatrick, Groff & Fabi Cosmetic Laser Dermatology in San Diego, California use PDL often to treat patients with rosacea, which can range in severity from person to person.
"The Pulsed Dye Laser is one of the most effective treatments for combatting the redness and flushing associated with rosacea and we use it, with great success, on many of our patients here in San Diego," said board-certified dermatologist in San Diego Richard Fitzpatrick, MD.
The study, presented by Sandwell and West Birmingham Hospitals, examined 20 patients suffering from varying degrees of erythematotelangiectatic rosacea and gave them a rating on the Dermatology Life Quality Index before receiving laser treatments. With 0 being the best and 30 being the worst, the average score of the patients before any treatment for rosacea was 17.3. After undergoing pulsed dye laser treatments, the average quality of life score improved drastically, dropping to 4.3.
"In a lot of cases, treatment with the PDL can eliminate almost all symptoms of rosacea. This is a dramatic and important improvement. We have found this to be true in our practice as well and what's nice is that the treatment does not require downtime for healing," said Dr. Fitzpatrick in response to the study.
At GBFG&F Cosmetic Laser Dermatology, undergoing pulsed dye laser treatments is an outpatient procedure in which the laser light is absorbed by hemoglobin within red cells in the blood vessels and the undesirable capillaries which present a 'red' facial appearance are eliminated. As Dr. Fitzpatrick explains, PDL can provide a great sense of relief to those suffering from rosacea's uncomfortable symptoms.
"The laser treatment is relatively painless and with no recovery time needed, patients quickly experience a great sense of relief and improved self-confidence after visiting our office. We understand how uncomfortable the constant redness and flushing of rosacea can be and with laser treatments in San Diego, we can greatly reduce the presence of such symptoms," explains Dr. Fitzpatrick.
Goldman, Butterwick, Fitzpatrick, Groff & Fabi Cosmetic Laser Dermatology is a world-renowned aesthetic center in San Diego, California made up of five internationally distinguished skin care experts, including Mitchel P. Goldman, MD, Kimberly Butterwick, MD, Richard Fitzpatrick, MD, Dr. William Groff, and Sabrina Fabi, MD. As highly acclaimed dermatologists and cosmetic surgeons who have contributed to hundreds of journals and medical textbooks as well as pioneered multiple key procedures, the services provided at GBFG&F are among the most technologically advanced to date. With more than 38 different lasers, the award winning San Diego dermatologists of GBFG&F are able to provide patients with the vastest selection of skincare treatments in the United States.
For more information regarding the various laser treatments offered at GBFG&F, please call 858-657-1002 or visit us on the web at: http://www.gbkderm.com.