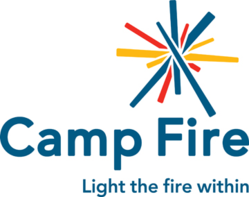 Do More 24
Beltsville, MD (PRWEB) May 31, 2013
Come join in the celebration of this 24 hour fundraiser supported by United Way National Capitol Area. Camp Fire Patuxent Area Council has been selected as one of 24 agencies to do a signature event. Computers will be available to accept online donations. Come join the fun. Bring A friend. This event is for those 21 and older only. Teens in Action Alumni and other Camp Fire Alumni are encouraged to attend and bring friends to help tell the Camp Fire story.
Those staying for dinner in the Bistro will have a portion of the bill donated to Camp Fire Patuxent Area Council to support youth programming in Prince Georges and Montgomery counties.
Do More 24™ is more than just one day of fundraising…it's the next generation of online giving. This is a local movement that leverages the power of the crowd to support this region's nonprofit organizations through focused, online giving that is directed at creating maximum impact. Using an innovative platform that allows donors to track the progress of the campaign, see who else is participating and watch the effect of their contributions in real time on June 6. Camp Fire Patuxent Area Council will have interactive connectivity at the Old Line Bistro so guests can donate on the spot!
Do More 24 is funded and powered by United Way of the National Capital Area and is graciously supported by a group of committed community and corporate sponsors.