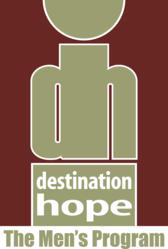 Prescription drug addiction is often viewed as the most difficult form of substance abuse to fight.
Fort Lauderdale, FL (PRWEB) May 30, 2013
Destination Hope, a nationally recognized substance abuse and mental health treatment facility located in Fort Lauderdale, Florida, is working to combat Florida's addiction to legal substances in coordination with statewide efforts to reduce the number of new prescription drug addicts in the state. Florida leads the country as one of the top states for prescription drug abuse, putting Florida drug rehab centers on the front lines. Florida Attorney General Pam Bondi recently announced a new campaign, "Born Drug Free Florida" the second week of May in conjunction with the first meeting of the State's Prescription Drug Abuse and Newborns Task Force. Her campaign is designed at reducing the number of newborns born addicted to prescription drugs and just last week took aim at drug related products sold at retailer Urban Outfitters.
"Prescription drug addiction is often viewed as the most difficult form of substance abuse to fight," said Ben Brafman, chief executive officer and founder of Destination Hope. "These medications are legal and available, and in many cases an acceptable part of our social culture. The problem starts when a person takes their medication in a way other than what their doctor has prescribed. It can be very tough to break the cycle of addiction, and increase awareness about the potential danger of prescription drug abuse especially if the drugs are legal."
The state of Florida has cracked down on prescription drug abuse through a variety of regulations and law enforcement efforts, resulting in a decrease in the number of prescription drug-related deaths since 2011. Although new legislation has made prescription drugs harder to come by, there are still a substantial number of people who are already addicted and turn to other drugs such as heroin to feed their addition. This is where Florida drug rehab services are especially needed – to serve as community support for government efforts.
"Prescription drug abuse doesn't end when a person no longer has access to legal drugs," said Brafman. "Both the state and community centers need to work together to provide treatment options to people already addicted and to prevent new cases of addiction. Addiction treatment and prevention requires a specific, multi-faceted approach that is unique to each person. At Destination Hope, we use a combination of therapies, while simultaneously addressing the underlying mental health concerns. Communication with the client is key during all stages of treatment."
With recently expanded facilities, Destination Hope is well equipped to provide treatment to men and women who struggle with prescription drug abuse. The center aims to provide a safe, calm environment where individuals can focus on recovery. The need for an expansion in Florida drug rehab services and the subsequent increase in clients indicates an ongoing prescription drug crisis in Florida. This is in part due to the ripple effect of prescription drug addiction.
"Our goal is to decrease the number of Americans who are addicted to legal drugs," said Brafman, a leading authority on substance abuse, addiction, and treatment protocols. "In turn, this will ideally prevent them from turning to illicit drugs like heroin or opium. To treat addiction, we need to treat the whole person, giving them the skills to live a healthy life, free of addiction to any unhealthy substances."
Destination Hope is a full service addiction, drug, alcohol and dual diagnosis treatment facility in Florida for men suffering from substance abuse and mental health issues. Treatment programs include: drug rehab, alcohol rehab, outpatient rehab, prescription drug rehab, dual diagnosis therapy to treat depression, anxiety and PTSD, family therapy programs, and aftercare. Destination Hope and its partner program, Destination Hope: The Women's Program, provide gender specific therapy in an intimate treatment environment. For more information on the center or substance abuse and addiction treatment, please go to http://www.drugrehabfl.net.