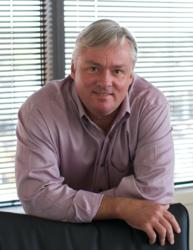 SILVER SPRING, MD (PRWEB) May 30, 2013
Sonatype, the leader in Component Lifecycle Management (CLM), today said it will share its "Go Fast, Be Secure" perspective at two premier, invitation-only technology events in June: the Goldman Sachs Cloud Computing Conference on June 6 in Menlo Park; and the OSSI Federal CTO Open Source Software Summit, June 20 in Washington, D.C.
At these events Sonatype CEO Wayne Jackson will discuss the ongoing transition to open source, component-based software development and the resulting demands for new approaches to application security. Sonatype is at the forefront of ushering in a new era in application security, driven by its unique "Go Fast, Be Secure" approach. Jackson will elaborate on how organizations can expedite development (go fast) and govern/manage (be secure) the entire application lifecycle to ensure the integrity of the software supply chain.
Today, software developers assemble applications using existing components or parts rather than writing applications from scratch. The bulk of these components are open source, coming from dozens, if not hundreds, of individual suppliers. However, the software industry lacks the tools to manage the intricacy and risk associated with a complex and distributed software supply chain. As a result, everything from Big Data, to cloud and mobile applications are exposed to unmanaged risk caused by the increasing reliance on open-source components.
Sonatype at Gartner Security and Risk Management Summit
Sonatype will also demonstrate its revolutionary new approach to application security which significantly reduces the risk in using open source software components at the Gartner Security and Risk Management Summit, June 10-13 in Washington, D.C. The company can be found at booth W. Wayne Jackson will host a solution provider track session with Curtis Yanko, Architecture Manager at a leading insurance company titled, "Securing the Software Supply Chain at the Speed of Development" beginning at 3:00 p.m. ET on June 11, 2013.
About Sonatype
Sonatype is securing the software supply chain with component lifecycle management, a new way to fix application risk. The company's innovative Component Lifecycle Management (CLM) product suite enables organizations to go fast and be secure, realizing the promise of agile, component-based software development while avoiding traditional applications security risk. Sonatype is privately held with investments from New Enterprise Associates (NEA), Accel Partners, Bay Partners, Hummer Winblad Venture Partners and Morgenthaler Ventures. Visit: http://www.sonatype.com or follow Sonatype on Twitter @Sonatype.