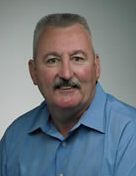 A multitude of organizations in today's high-tech world are realizing that it's not a matter of 'if', but 'when' a significant security incident will happen."
King of Prussia, PA (PRWEB) May 30, 2013
Allied InfoSecurity announces that it will present its expertise at Philadelphia InfraGard's 'Day of Training' conference on Friday, June 7th, in Collegeville, PA.
Michael Daveler, a Senior IT Security Consultant with Allied InfoSecurity, will be providing a Computer Security Forensics session that will focus on key issues and best practices in the use of forensic techniques when responding to an information security incident.
Allied's information security and forensics specialists are trained and experienced in both the use of industry-standard and court-approved tools, as well as proper evidence handling and chain of custody requirements. They can bring an "attacker's mindset" to the investigation, which "thinks" beyond the digital evidence trail when it comes to identifying and remediating root causes of an incident.
"A multitude of organizations in today's high-tech world are realizing that it's not a matter of 'if', but 'when' a significant security incident will happen," says Patty Hyatt Pezely, Chief Security Operations Officer with Allied InfoSecurity, "and the fact that disruptive security events frequently occur."
Michael Daveler applies a unique combination of 25+ years of deep security and IT management and technical experience, and has been directly involved with Incident Response and Forensic Investigations. This includes real life episodes resulting from internal employee abuse, virus infections and external hacker cyber-attacks. Mr. Daveler's credentials include CISSP, GPEN, MCSE, Security+. He holds a BA from Lebanon Valley College.
Philadelphia InfraGard reminds members and visitors that the annual Day of Training conference is a premier opportunity to hear the latest in security issues and solutions and to network with other security specialists. This year an eclectic group of knowledgeable speakers will address Cyber Technical and Policy, Law Enforcement, Physical Security, and a number of additional professional practices.
Allied InfoSecurity is a co-sponsor for this event. InfraGard members and visitors are encouraged to visit their information booth.
About Allied InfoSecurity--
Established in 2006, Allied InfoSecurity is an independent company focused on security and staffed by certified security professionals. As a consulting and outsourcing provider, it helps businesses to improve and manage information security programs, mitigate risk, and respond to regulatory and marketplace demands more quickly and effectively than most companies could do on their own.
Allied InfoSecurity offers a full range of information security capabilities and services that address business processes, technology, and the human element of security. Just as important, its partnership approach to delivering services provides easy, flexible access to the full breadth of its expertise.