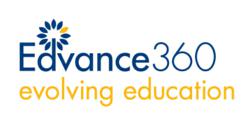 eLearning Professional Group on LinkedIn
Virginia Beach, VA (PRWEB) May 30, 2013
Edvance360 unveiled a new eLearning professional group on LinkedIn. The focus will center on best practices for engaging learners as well as enable course designers and instructors to collaborate. This is a great way to get feedback on your current MOOCS or online programs as well as get new ideas. Learn from other eLearning professionals, network, and expand your eLearning experience.
To join the group, go to http://www.linkedin.com/groups/360-Degree-View-eLearning-4989000/about.
About Edvance360
Edvance360 is an Internet-based Learning Management System (LMS) and secure social network that enables institutions to implement a successful online academic program. Edvance360 equips schools, corporations, and organizations to host online courses, implement modular courses, and revitalize residential courses. Edvance360 was designed by educators for educators.
Our clients enjoy a high return on their investment, personalized support, and customizable solutions. We do not believe a one-size-fits-all approach is beneficial to our clients, so we are committed to adapting Edvance360 to fit the needs of the rapidly changing world of education.
Edvance360 is headquartered in Virginia Beach, Virginia. For more information, please visit Edvance360.com or call 866-458-0360.
Edvance360 and the Edvance360 logo are trademarks of Edvance360 Corporation. All other company and product names mentioned herein may be trademarks of their respective owners.
Press Contact:
Cathy Garland, VP of Marketing & Sales
Edvance360
866-458-0360