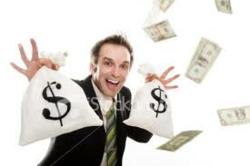 Detroit, Michigan (PRWEB) May 30, 2013
Why don't more people bank with credit unions? The answer should be obvious, but having banked with a large regional bank for decades, and after working on behalf of large lending institutions throughout the years, the question only recently arose after an experience I had negotiating a commercial loan agreement for a client, whose loan matured with a gigantic national bank. Let's just say that I didn't know that people could have 12 digits in their phone extension numbers. Here are five reasons to consider banking with a community bank or a credit union.
1. Go Local. Everything is going "local" these days. There is the "farm to table" movement, the "shop local" movement, and now, the "bank local" movement. Credit unions and community banks are formed and managed by local leaders and people who live in your community. Banking is more personal. Compare and contrast this with having to press that 12 digit phone extension belonging to "Mike No Last Name" who sits on the other side of the country. He either does not listen to messages, or chooses not to return phone calls.
2. Smaller hierarchy. Leadership in smaller institutions is closer to their customers / members and therefore business decisions on consumer or business loans can be secured faster and often with more flexibility. There is also more accountability with your local banker. Resolving problems is easier at a local level. Branch managers at large institutions have little authority to make decisions.
3. Technology. With the internet, smaller institutions now have the convenient banking technology once the domain of larger banks. In many communities, credit unions and community banks pool their resources and share in a network of mortgage, ATMs, or on-line banking platforms. Depositors and loan applicants can and do, benefit from a combination of lending technology with flexible and hands- on leadership.
4. Lower fees. Smaller institutions have lower fees. For instance, credit unions are "non- profit" and their members benefit from low cost and lower expenses. where mortgage and loan rates are usually lower. Compare this with a large banks expenses: large compensation plans, extensive bank branch operations, and big advertising budgets that are funded by charging consumers with higher loan rates and fees.
5. Insurance. Member deposits with credit unions are insured by the National Credit Union Share Insurance Fund. Deposits at community banks are insured by the FDIC. Federal and state regulatory oversight is as vigilant as that of larger banks. There is little distinction between the amount of protection and insurance for depositors of either size institution, so depositors at small should have little to worry about provided that their savings and checking accounts are within the insurable limits.
Conclusion.
Banking with a smaller, local institution is worth considering. Review one's personal or business financial needs and determine whether a national or local banking institution meets the objectives. For me, a responsive, accessible, technologically equipped, and low -cost financial institution is most appealing.
About the Author: Since 1990, David Soble has been a real estate and finance attorney in Ohio and Michigan. He advises national banks, lenders, loan servicers, consumers and business owners on residential and commercial real estate, finance and compliance issues. He has been involved in thousands of real estate transactions, being responsible for billions in real estate loan portfolios throughout his career. And while he may seem harsh, he has 23 years of real estate battle scars to support his tempered cynicism.