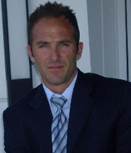 I am excited to join Sound Telecom and take an active role in enhancing the growth they have experienced as a three time Inc. 5000 Award winner
Seattle, Washington (PRWEB) May 30, 2013
Sound Telecom, a leading nationwide provider of outsourced telephone answering services, contact center solutions and cloud based phone systems today announced the addition of Scott Walker as Sales Account Executive in Spokane Washington.
Scott Walker joins Sound Telecom as Sales Account Executive bringing over 11 years of professional sales and sales management experience with him. "We are pleased to have Scott join our sales team", said Michael LaBaw, Sound Telecom's CEO. "He is a highly energetic and driven sales professional with a successful track record of consultative sales and business development. We are eager to fast-track his exposure to Sound Telecom and its extensive product offering and customer base so he can begin to building and managing a sales team strategically located throughout the United States."
Scott has a diversified sales background that includes small business consulting, sales management, sales and operations team building in the mortgage finance, loss mitigation, consumer law, and oilfield executive recruiting sectors. Early in his career he began working for former mortgage giant Ameriquest as an account executive in their portfolio retention division. He later went on to form a consumer law debt settlement company called StartOverUSA. "I am excited to join Sound Telecom and take an active role in enhancing the growth they have experienced as a three time Inc. 5000 Award winner", says Walker. "I am eager to carry out the vision and mission of the organization as I take on my new responsibilities with the utmost dedication and devotion."
Scott's well-rounded entrepreneurial background, multi-industry sales experience and success in call center operations will compliment the capabilities of Sound Telecom's seasoned management staff and provide additional value to its nationwide customer base. Scott will initially specialize in telephone answering service and contact center sales and support for Sound Telecom's USA based clientele. Scott is located in Spokane, Washington where Sound Telecom operates an 18,000 square foot contact center facility. Scott is a dedicated father and gives freely of his time as a Youth Leader for his church and other Christian ministries.
About Sound Telecom
Sound Telecom is a nationwide provider of 24 hour Telephone Answering Services, Contact Center Solutions and Cloud Based Phone Systems, headquartered in Seattle professionally serving thousands of customers throughout the United States and Canada with USA based agents. The twenty-seven year old company has offices in Seattle and Spokane, Washington and Denver, Colorado. For more information, please visit http://www.sound-tele.com
Contact Information
Michael L. LaBaw, President
Sound Telecom
800-577-1550
http://www.sound-tele.com