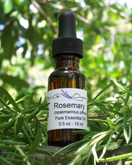 Honolulu, HI (PRWEB) May 31, 2013
With Our Aloha Hawaiian flowers, leis and gifts is pleased to announce the addition of all natural essential oils to its gift and spa offerings. The oils are available in one half ounce vials with a convenient dropper top. There are a dozen different oils.
Essential oils are used in aromatherapy, bathing, home remedies, crafts and to create a mood evoked by the unique characteristics of each oil. One or two drops of essential oil in a dish of water is a natural form of air freshening. Oils can also be added to foot and hand baths, showers, saunas, vaporizers and diffusers as well as compresses. Many massage therapists incorporate essential oils into their treatments. The oils can also be used in creams and lotions.
Selections include the essential oils of plumeria, lavender, peppermint, eucalyptus, cucumber melon, double-mint (peppermint+spearmint), tangerine, rose, lemon, tea tree, rosemary and pink grapefruit.
One vial is priced at $6.95 and will be available on the With Our Aloha web site under the bath and fragrances section and will be available in mid-June.
The oils are made available in Hawaii by Hawaiian Pacific Naturals, a distributor for B & G Organics. With Our Aloha ships the oils to all 50 US states.
About With Our Aloha
For over 14 years With Our Aloha has sent fresh local flowers and leis to every US state. In addition to Hawaiian flowers they provide gift baskets created from the finest local products including Kona coffee, cookies and candies and spa items.
About Hawaiian Pacific Naturals
Hawaiian Pacific Naturals is the Hawaii distributor for B & G Organics. Hawaiian Pacific Naturals serves the island with the finest selection of natural and organic soaps, lip balm, bath crystals, skin care products and essential oils.