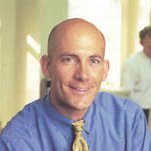 The webcast on June 18th at Noon ET, entitled Predictive Coding – Disruptive Impacts & Opportunities, will be led by a panel of front-line eDiscovery managers
New York, NY (PRWEB) May 30, 2013
The Cowen Group, a leading search firm for legal, eDiscovery and information governance professionals, announced that it will host a new webcast on predictive coding, the second in a series sponsored by Planet Data.
The webcast on June 18th at Noon ET, entitled Predictive Coding – Disruptive Impacts & Opportunities, will be led by a panel of front-line eDiscovery managers and moderated by David Cowen, President and Managing Partner of The Cowen Group. This webcast provides a rare opportunity to hear the answers about the influence predictive coding is really having on eDiscovery executives and their teams.
This webinar series addresses a number of questions and issues facing the legal industry, including:

After years of marketing talk and defensibility angst about predictive coding, what do we know of its actual impact?
Who is actually using predictive coding?
How fast is predictive coding being adopted?
How fast is predictive coding changing the "what" and "who" needed for discovery?
Predictive coding is a disruptive technology that is transforming the business of discovery, but where is the data on its rate of change?
Who is seriously discussing its impacts and implications for eDiscovery leaders?
"We began surveying the legal landscape and releasing our Critical Trends Reports in 2009, and are excited to share our market intelligence with the larger legal community," said David Cowen. "Our Critical Trends Reports provide a supporting framework to legal, eDiscovery and information governance leaders who need to make a business case for people, process and technology. We look forward to discussing in more detail the results of our reports through the Critical Trends Webcast Series." The web series supports The Cowen Group's quarterly Critical Trends Reports.
To learn more about the Critical Trends Report visit The Cowen Group's Research and Market Intelligence webpage. To register for our upcoming webcast visit Critical Trends Webcast or contact TCG's events team at events@cowengroup.com.
About The Cowen Group
The Cowen Group is a premier provider of recruiting and staffing services for eDiscovery, Legal Technology, Litigation Support, and Information Governance professionals. Our clients nationwide and throughout Europe include 85 of the AmLaw 200 as well as 125 Fortune 500 companies and some of the most prominent vendors and providers in the legal services industry.
To support our clients in their personal and professional growth, The Cowen Group hosts over 100 executive peer micro-events nationally through live and virtual roundtables. These thought leadership events are designed to bring together Legalists, Technologists, Consultants and Executives in a roundtable environment to accelerate their advancement in this rapidly evolving space. Networking and collaborating with the right peers and professionals elevates the careers of the talent we represent and offers The Cowen Group unparalleled insight into the trends and market forces that are shaping our industry. Visit http://www.cowengroup.com for more information.
About Planet Data
Planet Data is the exclusive home of Exego, the game-changing platform that has revolutionized the eDiscovery landscape. Planet Data offers best-in-class eDiscovery technology and services from Collection, Processing and Early Case Assessment to Technology Assisted Review. Planet Data is recognized as a global leader in Early Case Assessment and Discovery Management Services, and has been providing eDiscovery solutions and services for more than ten years. Planet Data is SSAE 16 Type II and US Safe Harbor certified, and operates state-of-the-art data processing and hosting centers. Visit http://www.PlanetData.com and follow Planet Data on Twitter @planet_data.