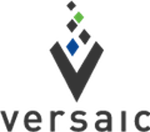 San Mateo, CA (PRWEB) May 30, 2013
Restaurant chain Denny's has launched an initiative to award scholarships to young people with big ideas about ending childhood hunger and Versaic is providing the corporate social responsibility and sponsorship management software that makes it easy for students to apply. Dubbed Hungry for Education, Denny's scholarship program is open to high school and college students and will use a Versaic-powered customized portal that collects information from applicants including essays about how Denny's can help put an end to hunger in their communities.
"Denny's has teamed with Versaic for many years on our corporate philanthropic efforts and they understand that these community programs are core to our brand and mission," said April Kelly-Drummond, director of corporate diversity for Denny's. "When we decided to launch the Hungry for Education program, I turned to Versaic to help me design an easy-to-use program because they are experts at taking complicated processes and making them simple. That's exactly what we need for this program in order to connect with young people and give them access to valuable scholarship dollars."
Students can apply to the program by visiting http://www.dennyshungryforeducation.com and submitting the required information. The Versaic corporate social responsibility and sponsorship management system will enable the Denny's team to manage the entire community scholarship process, from application submission and review to selecting the scholarship recipients.
"One of the most gratifying things we get to do is root for our clients when they launch programs that truly make a difference," said Burt Cummings, CEO of Versaic. "By using our platform, Denny's is letting Versaic play a small part in their push to tackle a huge problem, childhood hunger. We're delighted to be on the Denny's team."
About Versaic
Versaic is the leading provider of online corporate social responsibility and sustainability program management solutions. Versaic combines proven best practices with innovative technology developed specifically to provide companies of any size with customized solutions at an affordable price. Whether it is grant management, corporate philanthropy, sponsorship management or sustainability programs, Versaic solutions streamline processes, improve CSR impact and ROI and enhance social engagement with client brands.
About Denny's
DFO, LLC is the franchisor and Denny's, Inc. is the operator of one of America's largest full-service restaurant chains, based on number of restaurants. As of December 26, 2012, Denny's had 1,688 franchised, licensed, and company-owned restaurants around the world with combined sales of $2.5 billion including 1,590 restaurants in the United States and 98 restaurants in Canada, Costa Rica, Mexico, Honduras, Guam, Curacao, Puerto Rico, Dominican Republic and New Zealand. For further information on Denny's, including news releases, please visit the Denny's website at http://www.dennys.com.
Contact:
Elaine Cummings
Versaic
elaine(dot)cummings2(at)gmail(dot)com
650-799-5833