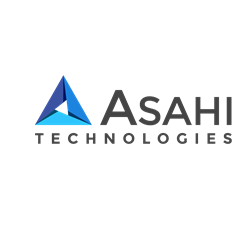 New York (PRWEB) May 31, 2013
A lightweight, social networking script coded in PHP, Jcow helps site owners to create highly interactive virtual communities and networks. Enabling firms to create an online community of their choice, Jcow helps to build a website, blog, forum and much more, ranging from website design to data processing and hosting server connections. It is a great pick for web storefronts aiming to build a member community for the already existing site or global social network or just a space for personal interests and passions. And to help businesses with custom social networking solutions, the NY based tech firm has launched Jcow development services in New York.
Unlike other social networking software, Jcow offers clean codes and dynamic cashing to handle more website traffic. Members of the community are free to personalize their own profile using new themes and can easily add blogs, images, videos, music, events etc. Featuring news feeds and ad blocking scripts, Jcow makes the process of building social networks interesting and easy. Loaded with a wide range of useful tools and a no nonsense user interface, Jcow includes everything that a high-level social networking software provides. In addition, there are a myriad of core features that makes it a professional choice for social network development in a cost efficient manner.
At Asahi Technologies, the experienced team of developers assists in the creation of powerful social networks or communities that either meet or exceed all the client requirements. Ensuring global clientele fast, secure and reliable services, the New York based firm offers the best Social Network and Community Website software installations in the shortest possible time. Their hosting services are fully compatible with Jcow thereby making websites more interactive at multiple authority levels.
To help businesses know more about Jcow development services, Asahi Technologies provide a free online consultation to clients letting them understand their development options.
About Asahi Technologies
Asahi Technologies is a New York based web design and development firm that provides software consulting and Web solutions to small and medium level businesses all across North America. Asahi Technologies specializes in responsive design, cloud computing, online marketing, mobile application development and open source technologies. Under the leadership of Mr. Vinod Subbaiah, who himself started his career as a software programmer, Asahi Technologies' team comprises of experienced software professionals having extensive knowledge of technology with B2C and B2B operations. The firm's headquarters is located in New York City, NY.