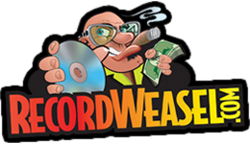 The NewTube for unsigned musical talent.
(PRWEB) May 31, 2013
Recordweasel Inc., owner of the social media and entertainment based website http://www.recordweasel.com, have successfully completed their first "Worldwide Superstar Contest" and announced a winner.
RecordWeasel.com was created in 2013 with one purpose in mind; to give unsigned musicians a better chance at global recognition along with the opportunity to earn some big bucks. Their claim is that YouTube just isn't cutting it anymore, due to the fact that they're too big and lack focus; musicians are mixed in with too much unrelated content. The Record Weasel site is dedicated to musicians only, with an extra bonus - a $10,000 dollar cash prize awarded to the artist with the most votes from fans.
The "World Wide Superstar" contest runs repeatedly and has global appeal, so when one event ends a new one starts up again, keeping the talent hungry and the site busy. And it's not just musicians and voters visiting the site. The folks at Record Weasel have already gained attention from the music industry with insiders dropping in to check out the latest buzz.
Record Weasel congratulates Robert McCarrol from Toronto, Canada, winner of the first World Wide Superstar contest. Robert, who competed against artists from the Philippines, Australia, Great Britain, United States and dozens of other countries is primarily an actor who dabbles in live singing onstage in his theater work but otherwise considers himself a decent karaoke style vocalist. But with his "nothing to lose" approach, he submitted a video and called upon his family, friends and fans to lend their support and spread the word. His $10,000 dollar check, which will be presented to him in the next few days, will certainly help him to further pursue his musical interests.
Record Weasel intends to continue modifying their site to benefit musicians by creating a unique online musical community, unlike anything else on the web. Contest #2 is slated to begin very soon.
For more information, log on to http://www.recordweasel.com.