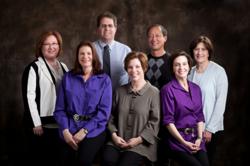 This webinar series allows teachers to receive this professional development on demand
Scottsdale, AZ (PRWEB) May 31, 2013
SMARTTraining's main goal is to make the transition from old math models to the Singapore Math or Common Core Math Standards as seamless as possible. This summer, SMARTTraining will offer a unique summer webinar series for teachers. Nine topic specific modules, broken into two-hour subject sessions, gives teachers the ability to access and learn on their own schedules - allowing them to easily work it in to their schedules regardless of their summer plans. With TV on Demand, streaming services, and access anywhere, our lives are moving towards more convenient methods of learning. This webinar series allows teachers to receive this professional development on demand, whenever they are ready and able to work rather than forcing a schedule upon them. The sessions will be available for streaming from June 3rd through August 31st.
This summer webinar series will cost only $39 for each two-hour session. The teacher friendly price was a core component in the planning process. The goal is to allow teachers of all levels access to these career-building tools. Register for the summer webinar here: http://www.singaporemathtraining.com/online.html
About SMARTTraining
SMARTTraining, LLC, (http://www.singaporemathtraining.com), is an internationally recognized provider of professional development in the math methods used in the country of Singapore. Founded in 2005, SMARTTrainers have worked with schools in 43 of the 50 States, met with and been trained by professors, teachers, and Ministry of Education members from Singapore, and been invited to work with numerous schools in European and South American countries. SMARTTrainers also present workshops throughout the United States and provide on-site training for schools desiring help with their math programs.
About SMARTTrainers: Visit http://www.SingaporeMathTraining.com to view biographies of all SMARTTrainers and to receive information regarding on-site training. To get more information regarding SMARTTraining, call (602) 570-1942.
"Singapore Math" is a registered trademark of Singaporemath.com, Inc.