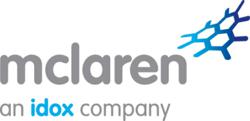 McLaren Enterprise is currently supporting some of the largest capital projects in the world. The introduction of McLaren Document Control Services extends the solution to become a comprehensive flexible fee only service
Houton Texas (PRWEB) May 31, 2013
McLaren Software, leaders in engineering document control, project collaboration and computer aided facilities management solutions announce the availability of McLaren Document Control Services for Capital Projects.
McLaren Document Control Services is a comprehensive outsourced capital project document control service comprised of a privately hosted cloud-based implementation of McLaren Enterprise plus experienced document controllers for a flexible, all-inclusive fee structure. The service is designed to help owner operators or EPCs bring a document control system online quickly to support a capital project without having to procure, configure or maintain hardware or software or hire, train and retain document controllers.
"McLaren Document Control Services has been launched in response to a growing customer demand to go beyond the provision of a project document control system and we are delighted to have secured a major Alberta Oil Sands Operator as our first customer," said Paul Muir CEO of McLaren Software.
"Feedback from our customers indicates the turnover of document controllers employed on capital projects can reach as high as 50 percent per year, adding both cost and risk. The cost of employing and turnover of document controllers trend higher where document control skills are at a premium and often located in remote locations. McLaren Document Control Services goes that extra mile to provide a complete solution"
McLaren Document Control Services based on the McLaren Enterprise 'OnAir', privately hosted in one of McLarens' three Tier 3 Datacenters, is pre-configured for major capital projects including best practice document control processes gained from nearly two decades of industry specialization. Deliverables Management and Transmittals Management are included in addition to project document control workflows, mark-up and reporting.
McLaren recruits, trains and employs document controllers to a high standard to supplement the customers' own document control team offering the entire service for an agreed fee structure and service level agreement. The software is privately hosted for each customer with McLaren employed document controllers located either at McLaren or customer premises. The number of document controllers included in the service by McLaren can be increased or reduced as a capital project progresses. Document controllers working for McLaren have the advantage of both regular training and a consistent working environment, irrespective of the project to which they are assigned.
"McLaren Enterprise is currently supporting some of the largest capital projects in the world and the introduction of McLaren Document Control Services adds a comprehensive, low risk, high value and cost effective fee based outsourced service and the first of its kind in the market," commented Muir.
McLaren's outsourced Document Control Services offering is available immediately in North America and Australia with further geographic coverage and an asset operations service planned for later in 2013.
About McLaren Software – Engineering Document Control
McLaren Software a subsidiary of IDOX plc, is a leading global provider of engineering document control, construction project collaboration and computer aided facilities software solutions.
McLaren Solutions are designed to help owner operators, EPC contractors, construction companies and property owners design, construct and operate safe, efficient and compliant plants and facilities. Operating in highly regulated industries all McLaren Software customers require the controlled and auditable, creation, approval and access to validated engineering, project and As-built documents, drawings.
Designed to support each stage of an asset or facility lifecycle from design, through construction to handover / turnover, MRO (maintenance, repair, operations), the management of change and facilities management built-in industry best practice processes ensure that all users follow consistent processes via familiar applications and user interfaces.
McLaren solutions are available on-premise, privately hosted, SaaS based or outsourced through McLaren Document Control Services.
Supporting over 300,000 users in 50 countries McLaren Solutions offering a unique combination of implementation choices to meet security, access, location and budget requirements.
http://www.mclarensoftware.com
About IDOX plc
IDOX plc is a supplier of specialist document management collaboration solutions and services to the UK public sector and increasingly to highly regulated asset intensive industries around the world in the wider corporate sector.
Its Public Sector Software Division is the leading applications provider to UK local government for core functions relating to land, people and property, such as its market leading planning systems and election management software. Over 90% of UK local authorities are now customers. The Group provides public sector organizations with tools to manage information and knowledge, documents, content, business processes and workflow as well as connecting directly with the citizen via the web.
Through the Information Solutions Division IDOX also supplies, predominantly to the public sector, decision support content such as grants and planning policy information as well as related specialist services.
The Group employs over 500 staff located in the UK, the USA, Europe, India and Australia.