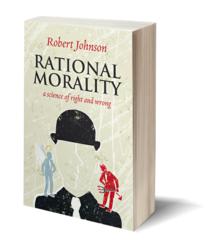 Despite the words of moderate religious people and MPs everywhere, the holy books of the various religions do justify the killing of innocents outside of the religion. To ignore this is to play literary games with very clear verses in either book.
Aberdeen (PRWEB UK) 30 May 2013
We should first note that religious terrorism and immigration are partly connected. Immigration can lead to an influx in new fundamentalist religious principles whilst religion and terrorism also connect by virtue of most terrorism being religiously based.
Robert Johnson says, "Despite the words of moderate religious people and MPs everywhere, the holy books of the various religions do justify the killing of innocents outside of the religion. This is true, at least, in Islam and Christianity – the two relevant religions to this story. To ignore this is to play literary games with the meaning of very clear verses in either book."
So does it make sense to blame immigration? Would tightening immigration solve the problem? Johnson thinks not: "We know that previous UK based terror plans, and previous religious violence, has been carried out by British-born people. It's not rational to assume that dangerous religious rules only originate outside the UK, given that religion is fairly popular within it. For this reason there's little evidence to suggest building invisible walls around the UK would remove terrorism from our shores."
So why the outcry about immigration? Put simply, many people have correlated that those who look a certain way (people of non-white descent) tend to be involved in the terrorist crime we see. As humans we naturally err toward spotting these patterns, regardless of whether they are causally related. The truth, though, is that the race or nationality of people does not cause these terrorist views, religions do.
Johnson explains, "The Bible and The Quran both justify the deaths of innocents and sincere belief in the literal truth of these books undoubtedly causes violent problems around the world. Britain has become largely secular, so we see far less religious extremism from Christians, however Islam still thrives in many non-secular states. As a result, people born in these areas, who are often of non-white descent, are significantly more likely to be engaged in terrorist groups. But the terrorist violence is not caused by race, it is religion."
The author believes this link between country of origin and terrorism, as it is not causally related, does not justify anti-immigration arguments, just as it doesn't justify racism. There are white British Muslims, there are white British Christians, and all of these people hold the same basic meta-physical beliefs which have led directly to terrorism in various circumstances over the last few decades.
He concludes, "Religious belief deteriorates into terrorism more often in non-secular countries, of course, but in my opinion there is every reason to believe that blanket immigration bans, in an attempt to prevent non-British terrorists entering the country, will lead to British nationals taking up the cause of Jihad instead. Let's not forget that the most infamous British terror attack was in fact committed by British nationals."
'Rational Morality – a science of right and wrong' (ISBN 1908675179) is due for general release as a paperback and Kindle ebook on 14th June 2013.
ENDS
---
NOTES TO JOURNALISTS
ABOUT ROBERT JOHNSON
Robert Johnson is a practical ethicist and philosopher of science, graduated in Philosophy from the University of Aberdeen. He specialises in the intersection of morality and rationality, whilst being a staunch advocate of science and evidence based endeavours. His other interests and work lie primarily in animal ethics, where he has written numerous articles on animal welfare, animal rights and the irrationality within both, whilst standing up for non-human interests from a rational perspective. Learn more at http://www.robertjohnson.org.uk
If you would like Robert to provide expert comment for your publication or programme, please contact him directly.
ABOUT RATIONAL MORALITY
How do we formulate a coherent moral code in a world without religion? How can we show natural ideas like 'moral relativism' and 'egoism' to be irrational? Moreover, how can we create a genuinely scientific and rational theory of morality which, so far, has evaded academics? Rational Morality sets out to answer these questions by presenting a new form of ethics for the Brian Cox and Richard Dawkins generation. In this passionate, thought-provoking and often radical thesis, Robert Johnson presents both a refreshing theory of morality based on science and a guide to the practical consequences of what a truly rational concept of morality involves.
Published by Dangerous Little Books, May 24, 2013, If you would like to review this book for your publication then please get in touch.