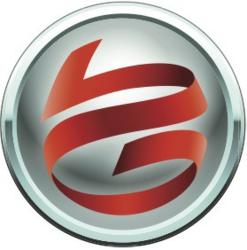 New York City, NY (PRWEB) May 30, 2013
Live Gamer, the world's leading provider of digital commerce solutions for the interactive entertainment industry, announced today that it has integrated the PayBy.me payment solution into the Live Gamer Elements platform.
Payby.Me allows consumers to make safe and secure payments for online digital services from their mobile or home telephone by direct billing. The company has wide coverage in MENA (Middle East & North Africa), Europe and CIS (Commonwealth of Independent States) countries for mobile payments and also has unique alternative payment options such as VISA pre-paid and loyalty card solutions in Turkey, one of the largest mobile markets in the region, boasting a 90% mobile penetration rate in a 75+ million population.
"Live Gamer is committed to delivering the most robust payment options to any consumer in the world who wants to engage with our client's digital content," said Andrew Schneider, President and Co-Founder of Live Gamer. "As Turkey boasts one of the fastest-growing active gaming population world-wide, we're very pleased to have PayBy.Me integrated into our Elements platform, and we look forward to connecting even more people with our customers top-quality content experience"
"We're very excited to be part of the Live Gamer's Elements platform" said Emre Gursoy, Managing Director and Co-Founder of Payby.me. "Offering the highest quality digital content to our end-users is one of our main objectives, and Live Gamer's impressive list of clients in the gaming and digital entertainment space is perfect for our purpose."
About PaybyMe
PaybyMe is the leading payment service provider in Turkey & MENA region. Company enables seamless payment experience for gamers and in result of that publishers generate more revenue due to high conversion rates and smart risk management tools. For more information about PaybyMe, please visit http://www.payby.me.
About Live Gamer, Inc.
Live Gamer is the world's first combined digital commerce and advertising platform. With an advanced microtransaction and virtual economy engine, global payment gateways, worldwide ad network and video incentive advertising platform, Live Gamer helps online entertainment companies drive maximize revenue from their content, and connects advertisers to a network of over 60 million users across the US and Europe. Live Gamer's technology has been adopted by leading publishers in gaming, entertainment and social including Facebook, GREE, Electronic Arts, EMI, Take 2, Sony Online and Conde Nast. Advertisers on the Live Gamer Media network include Blizzard, KFC, Best Buy and Sony Computer Entertainment. For more information on Live Gamer and its Elements, Ad Elements, and gamerDNA media services, please visit http://www.livegamer.com.