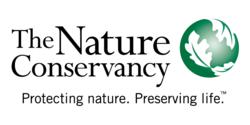 "...I have a long lineage of kind of finding out who i am really, via the outdoors," said Macklemore.
Arlington, VA (PRWEB) May 30, 2013
Macklemore & Ryan Lewis, the first duo in history to have their first two singles hit No. 1 on the Billboard Hot 100 chart, are showing fans the role nature plays in their lives and calling them to action. The hip-hop artists are the latest to join The Nature Conservancy's All Hands On Earth campaign, which is designed to inspire people to take simple, every day actions to protect the lands and waters on which we all depend.
In the exclusive video below, Macklemore and Ryan Lewis pose the powerful question, "What Will You Do For Earth?" — a call to action motivating people of all demographics to do something for the Earth.
http://www.nature.org/all-hands-on-earth/music/macklemore-and-ryan-lewis.xml
"A big part of my upbringing--in terms of making hip-hop music--was at parks because we were too young to kick it at our parent's house," said Macklemore. "It would be Friday night, and that's where you'd end up, at Seattle Park. That's really where I started rapping and freestyling … so I have a long lineage of kind of finding out who I am really, via the outdoors."
All Hands On Earth Music is a collection of multicultural artists who each find a connection between their music and the natural world around them. Through the program, they share their passion for the environment in a series of unique pieces which include original performances and interviews.
"These artists defy the old-school stereotype of being an 'environmentalist.' They've been inspired as musicians who also love to surf or ski or, in the case of Macklemore, disappear in a city park to channel their creativity. They can open their fans' hearts and minds about nature in their own lives," said Geof Rochester, Chief Marketing Officer.
Other artists collaborating with The Nature Conservancy include Portugal. The Man, Ryan Bingham, Blind Pilot, Glen Hansard, La Santa Cecilia, Tinariwen, Raphael Saadiq & Tha Boogie, Xavier Rudd, and Abigail Washburn & Kai Welch.
Check out allhandsonearth.org to join the movement and learn what these artists are doing for our planet, and tell us – what will you do for earth?
About The Nature Conservancy:
The Nature Conservancy is a leading conservation organization working around the world to protect ecologically important lands and waters for nature and people. The Conservancy and its more than 1 million members have protected nearly 120 million acres worldwide. Visit The Nature Conservancy on the Web at http://www.nature.org.