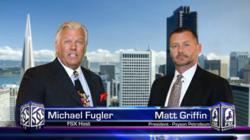 We bring in a level of expertise that can only be found in larger oil and gas companies.
San Francisco, California (PRWEB) May 31, 2013
At the recent FSX Conference held at the Ritz-Carlton in San Francisco, California, Matt Griffin, President of Payson Petroleum, granted an exclusive interview available on Payson Petroleum's Public Profile on Interlinked's IDeal Room.
Payson Petroleum, an independent oil and gas operator based in Bartonville, TX, has announced its intention to increase drilling operations in Grayson County, TX. In 5 years the company has drilled 56 wells, alongside participatory ventures. Grayson County has been chosen as the primary site for drilling, due to its favorable position across the Barnett Shale.
Operating since 2008, Payson Petroleum packages oil and gas using an expert technical team more commonly associated with considerably larger drilling operations. With a technical team in possession of 40+ years of cumulative experience, as well as an executive team with 15+ years experience, Payson Petroleum is a relatively new player to the play.
Speaking directly to FSXInterlinked's Host, Michael Fugler, Matt Griffin, President of Payson Petroleum, commented: "We bring in a level of expertise that can only be found in larger oil and gas companies. Our technical team has a minimum of 40 years experience on it and our management team has a minimum of 15 years experience as well."
He spoke about the location in Grayson County, TX, saying: "The reason we chose Grayson County is because it's one of the longest oil and gas counties in Texas.
Click here to view Payson Petroleum's full public profile and full video interview in Interlinked's IDeal Room.
About Payson Petroleum
Payson Petroleum, Inc. provides the best industry quality project for independent investors in the market. Independent investors rarely see these deals, and when they do, the deals are often so over-priced that it weakens an investor's return on investment. Payson has decades of team experience in evaluating drilling opportunities coupled with the use of today's cutting edge technology; offering the independent oil and gas investor an unmatched opportunity in the current marketplace.
About Interlinked
Interlinked is designed to be the most efficient and powerful system available in assisting its members in finding one another, building relationships and ultimately do business together. Interlinked is a private network and it is not open to the public. You must be invited or apply to be part of the community. Our proven process utilizes four primary systems: one, through our custom automated campaigns (IRocket), second through media InterlinkedTV, thirdly our Ideal room, fourth, through our relationships with strong partners and events. For more information go to http://www.interlinked.com.
Safe Harbor Statement
This press release may contain information that constitutes forward-looking statements made pursuant to the safe harbor provisions of the Private Securities Litigation Reform Act of 1995. All statements, trends, analysis, and other information contained in this press release, including words such as "anticipate," "believe," "plan," "estimate," "expect," "intend," and other similar expressions of opinion, constitute forward-looking statements. Any such forward-looking statements involve risks and uncertainties that could cause actual results to differ materially from any future results described within the forward-looking statements. Risk factors that could contribute to such differences include those matters more fully disclosed in the Company's reports filed with the Securities and Exchange Commission. The forward-looking information provided herein represents the Company's estimates as of the date of the press release, and subsequent events and developments may cause the Company's estimates to change. The Company specifically disclaims any obligation to update the forward-looking information in the future. Therefore, this forward-looking information should not be relied upon as representing the Company's estimates of its future financial performance as of any date subsequent to the date of this press release.