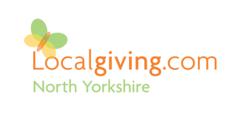 London (PRWEB UK) 31 May 2013
Localgiving.com, the UK's leading online platform for small charities and local community groups, is looking to support a limited number of rural charities in North Yorkshire, offering them training in online fundraising and a year's subscription to the website.
Localgiving.com has recently launched in the area and plans to mark the occasion with a match fund campaign this summer. Both one-time and monthly donations to rural North Yorkshire charities will be matched with a pot of £12,000 funded by the Peter Sowerby Charitable Foundation. This is part of a generous grant to benefit local rural charities through staffing and match funds.
Only charities online with Localgiving.com can take part in this match fund, so, to encourage groups to sign up and get online, Localgiving.com is offering complimentary annual subscriptions for a limited period to eligible rural charities in North Yorkshire.
A free workshop in Ripon explains how and why groups should join the platform. "Introduction to Localgiving.com and Online Fundraising" will be held at Ripon Community House on June 11 from 1 – 3pm.
Charities wishing to take advantage of a complimentary subscription, or attend the workshop, should contact Nick Dodd on 07852 122329 or email nick(dot)dodd(at)localgiving(dot)com. To sign up directly to Localgiving.com go to https://localgiving.com/charitysignup
About Localgiving.com
Localgiving.com is an online platform where small, local charities and community groups can create a webpage, receive donations online and benefit from significant Match Funds. Since its launch, thousands of charities and groups have signed up, and millions of pounds have been raised online. Localgiving.com Ltd is a social enterprise and a Limited Company, registered in the UK: Registration Number 0640346. The company is a not-for-profit organisation. http://www.localgiving.com
About the Peter Sowerby Foundation
The Peter Sowerby Charitable Foundation (Registered charity no. 1139854) was established in 2011 with a multi-million pound endowment by GP and medical entrepreneur Dr Peter Sowerby. The Foundation's grant-making will be directed towards three principal areas of interest: medical research and healthcare provision; education; and community and the environment. http://www.petersowerbyfoundation.com contact Michelle Wright 07974 655294