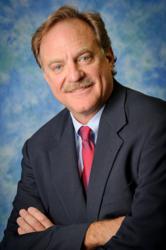 Altamonte Springs, FL (PRWEB) May 30, 2013
BioPlus Specialty Pharmacy (BioPlus), one of the nation's leading specialty pharmacies, is pleased to announce that the company's founder and CEO, Stephen Vogt, Pharm.D., has been named a finalist for the Ernst & Young Entrepreneur of the Year ® 2013 Award (health care category) in Florida. This award is considered a unique and prestigious business award for entrepreneurs, which recognizes the significant contributions of business leaders who inspire others with their vision, leadership, and achievement.
The Entrepreneur of the Year award distinguishes high-growth entrepreneurs who demonstrate excellence and extraordinary success in such areas as innovation, financial performance, and personal commitment to their businesses and communities. Dr. Vogt established BioPlus with a set of shared core values to guide this company, which are: competence, accountability, respect, and trust. The pharmacy's extraordinary efforts during Superstorm Sandy were a key part of this award nomination. During Sandy, with BioPlus' core values in mind, the pharmacy team went above and beyond the call of duty to get all of our patients their medications. After shipping early or expedited orders for patients in the storm's path, there remained one patient whose medication shipment did not arrive before the storm. "Within hours my team at BioPlus had an alternative set-up, in the form of a private plane and courier, on our dime, to get essential medications right to the doorstep of this patient," shares Dr. Vogt.
Dr. Vogt has helmed the growth of BioPlus into a national specialty pharmacy with more than 100 employees who serve the specialty pharmacy needs of tens of thousands of patients facing complex chronic health conditions, such as hemophilia, hepatitis C, cancer, and IgG therapy. "I am honored and thankful to be selected as a finalist for the Entrepreneur of the Year award," says Dr. Vogt, "but more than this, I'm proud of my company's commitment to service. We make it easy for physician offices to refer their specialty pharmacy patients and, once referred, we work to ensure that patients adhere to therapy." The BioPlus commitment is evident in the new 2-Hour Patient Acceptance Guarantee program, which turns around 95 percent of referrals within two hours.
The Entrepreneur of the Year Program began 27 years ago and, after expanding globally, now recognizes business leaders in more than 140 cities and 50 countries. Award finalists were selected from nominations submitted to a panel of independent judges. Award recipients will be announced at a special gala event on Thursday, June 13, 2013 at the Fontainebleau in Miami Beach, Florida.
About BioPlus Specialty Pharmacy
BioPlus is a pharmacist-owned, URAC accredited, national specialty infusion pharmacy providing high-touch services and specialty pharmaceuticals for patients with chronic diseases such as hepatitis, bleeding disorders, immune deficiencies, neuromuscular disorders, cancer, and other conditions. Licensed in all 50 states, BioPlus is one of the nation's largest independent specialty pharmacies. Accredited by VIPPS, Accreditation Commission for Health Care (ACHC), and the Community Health Accreditation Program (CHAP), patients can contact the Pharmacy toll free at 1-888-514-8082.
For information: http://www.bioplusrx.com or
Contact: info(at)bioplusrx(dot)com
Phone: 1-888-292-0744
About Ernst & Young LLP
Ernst & Young is a global leader in assurance, tax, transaction, and advisory services. Worldwide, our 167,000 people are united by our shared values and an unwavering commitment to quality. We make a difference by helping our people, our clients, and our wider communities achieve their potential. For more information, please visit ey.com.
###