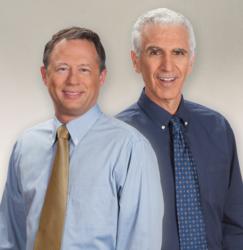 This annual conference is the capstone in our commitment to share our deep knowledge of best practices in education with the wider community.
Palm Beach Gardens, FL (PRWEB) May 31, 2013
Excitement about K-12 education and evaluation reform has gone global: Attendees for Building Expertise 2013, organized by Learning Sciences International, will be flying in from as far away as Kuwait, Saudi Arabia, the Dominican Republic, and Australia. The 1571 conference-goers also include K-12 educators from 45 U.S. states, including Alaska.
Conference attendees have good reason to endure 12-hour plane rides. They will be hearing keynote speeches and attending sessions with dozens of education experts, most prominently Dr. Robert Marzano. Dr. Marzano's four decades of research in K-12 education and multiple frameworks for educator development and evaluation systems have made him the go-to expert in classroom practice for thousands of U.S. schools. He will present sessions on topics such as the future of educator evaluation; classroom adaptations to meet Common Core standards; and getting practical with deliberate practice. He will also be on hand to sign his new book from ASCD, Teacher Evaluation that Makes a Difference: A New Model for Teacher Growth and Student Achievement, co-authored with Learning Sciences Marzano Center CEO Michael D. Toth.
"This annual conference is really the capstone in our commitment to share our deep knowledge of best practices in education with the wider community," says Toth. "Our consultants travel the country all year, meeting with districts and departments of education to help resolve challenges and implement new education systems most effectively. They're thrilled to be able to share what they've learned at the summer conference. And it's a great opportunity to form new collaborations and partnerships that will give educators new resources to sustain them during the next school year."
Dr. Mike Schmoker will also host an extended session around his latest book, Focus: Elevating the Essentials to Radically Improving Student Learning, discussing strategies to focus classroom time, efforts, and resources to prepare students for 21st Century demands.
The final closing event to celebrate teachers whose amazing work changes the world around them will include a few surprises. What does the future hold?
Media representatives: There is still limited space for education journalists and bloggers – don't miss this opportunity to meet with teachers, principals, and state and district education leaders congregated under one roof. If you'd like to attend the conference or interview Dr. Marzano, Michael Toth, or Dr. Schmoker, contact Gail Shepherd, 717.845.6300 x195, or email gshepherd(at)learningsciences(dot)com.
Learning Sciences Marzano Center for Teacher and Leader Evaluation, located in Palm Beach Gardens, Florida, promotes excellence in public education by providing and developing next-generation teacher and leadership evaluation tools and training. Built on a foundation of expert research into best practices in partnership with national researcher and author Dr. Robert Marzano, the Marzano Center identifies, develops, and disseminates cutting-edge resources in educational best practices. The goal is to support teachers to be highly effective, lifelong learners, and in doing so, to significantly impact student growth and achievement over time.