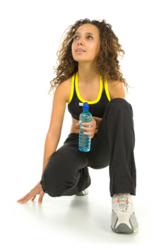 Dedicated to helping people achieve a strong mind and healthy body.
Philadelphia, PA (PRWEB) May 30, 2013
Healthy-tips.com was launched a couple months ago with the aim to help educate people on important health topics, refining the mind and body.
They have started by giving general health information on the homepage, and have since expanded to start reviewing some of the most popular supplements and workouts.
Two of the most popular workouts they have already touched on are the Insanity workout review and the P90X workout review. These are two of the most infamous home workouts in the world, both by the popular Beachbody brand. The site owner has personally done both workouts and compared them side by side; both on the website and in a tell all video.
They also did a review of the Beachbody product "10 Minute Trainer" by Tony Horton, which is located at http://healthy-tips.com/10-minute-trainer. There is controversy surrounding this product because of the claims that it can get great results by just committing 10 minutes per day for this workout; claims that Healthy-Tips.com faces head on.
One of their most popular supplement reviews is their Shakeology review. This is another product by Beachbody which is said to be the most healthy meal of the day. The owner also has firsthand experience with this product and gives all of his feedback with his results and experience with the Shakeology drink.
Inside sources say that the healthy-tips.com website plans to continue reviewing different workouts and supplements. In addition they may start listing, explaining and demonstrating all different types of exercises for all different body parts. This will include step by step instructions for different types of exercises, along with step by step videos.
Look for more cutting edge health information coming from healthy-tips.com in the months to come.