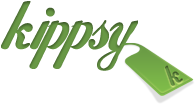 At Kippsy we have accommodation to suit every taste, many of which have the luxuries of a hotel but the feel of a home away from home.
(PRWEB UK) 31 May 2013
A new accommodation platform has been launched in London that aims to give visitors to the city more choice when it comes to overnight stays.
Kippsy is an online marketplace that connects those looking for somewhere to stay in London with those property owners who have available accommodation.
It's not a lettings agency and it's not a couch surfing site, it simply brings together landlords and property owners who have short term lets available and visitors who want something more homely than a hotel room.
Kippsy is still in its infancy but already has more than 500 properties listed across London, with something to suit every taste and budget.
As well as the online platform, the Kippsy iPhone app allows users to browse properties on-the-go and allows landlords total control over the whole booking process directly from their phone.
And more and more 'Kippsters' are joining the online community and broadening their London accommodation horizons.
The culture, the nightlife, the strong business links; there are plenty of reasons why London is such a popular destination for leisure and business visitors alike.
The capital is known the world over for its international feel and multicultural atmosphere – the world comes to London, and the city welcomes it with open arms.
Yet most visitors, whether they are on their umpteenth business trip, exploring the city for the first time, or visiting friends who are native Londoners, all stay in the same hotels and hostels in the same areas.
Some 26 million people visit London each year, spending millions on accommodation in the process. In 2011, business visitors alone accounted for more than 20 million nights spent in the capital – making up 19% of total visits for the year and accounting for over 25% of the total spend.
Many of these will have turned to the nearest hotel upon arriving in the city, with business visitors in particular quick to book a hotel room.
But, as Phil Cooper, Managing Director, says, many visitors on business to London are looking for more than a generic hotel room.
"If you are a regular visitor to London do you really want to spend your trip in the same hotel in the same tourist hotspot? At Kippsy we have accommodation to suit every taste, many of which have the luxuries of a hotel but the feel of a home away from home," he said.
"Most properties come with free Wi-Fi, concierge services and even on-site gyms, but have that homely touch that can make your trip a little more special."
Landlords and property owners are uploading new properties to the Kippsy platform every day, giving Kippsters-to-be accommodation choices everywhere from leafy Richmond to vibrant Islington.
The Kippsy platform thrives on relationships between landlords and short-term tenants, giving both parties safety and security. There is a strong emphasis on secure letting agreements, so tenants know they are getting a good deal and landlords know they are getting good tenants.
Kippsy promises to deliver 'a sleepless ordinary', but with more 'Kippsters' and more landlords and property owners waking up to the benefits of short-term letting and trying it for themselves, this innovative accommodation option could soon become the norm in the capital.
Visit http://www.kippsy.com to find alternative London accommodation, or to upload your own unique London property.
Follow Kippsy at:
https://www.facebook.com/yourkippsy
https://twitter.com/YourKippsy