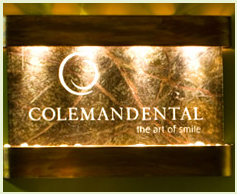 pleased to offer free invisalign consultations for the month of June
Houston, TX (PRWEB) May 31, 2013
One of the most exciting advances in modern orthodontics in decades, Invisalign® invisible braces allow patients to straighten their smiles without the appearance, discomfort, and inconvenience of traditional metal braces. Now, fortunately for individuals in the Houston, Texas area, Dr. Scott Coleman is pleased to offer free Invisalign® consultations for the entire month of June.
Invisalign® is a series of clear plastic aligners that patients wear to gradually shift their teeth into a more pleasing alignment. With Invisalign in Houston, you don't have to suffer the discomfort that has long been associated with metal braces, nor are they restricted from eating any of the foods they love. Invisalign® aligners can be removed for eating and for easy cleaning, which makes them much more convenient than traditional braces. Best of all, the Invisalign® aligners are made from a revolutionary and proprietary clear plastic that is incredibly thin and all but invisible to the casual observer.
Invisalign® was first recommended for only adult patients, but with the advent of Invisalign Teen®, Dr. Coleman's orthodontics patients of all ages are able to straighten their teeth with comfort, convenience, and discretion. Dr. Coleman believes so firmly in the many benefits of Invisalign® that he is offering current and prospective patients in the Houston, Texas area free Invisalign® examinations and consultations for the entire month of June.
If you are unhappy with the crooked appearance of your teeth but don't want to suffer the appearance and hassle of traditional braces, Invisalign® invisible braces from Dr. Scott Coleman may be the ideal smile perfection solution for you. To learn more about Invisalign® and whether you are a candidate for invisible braces, you are encouraged to contact Dr. Scott Coleman in Houston, Texas for your free Invisalign® consultation.