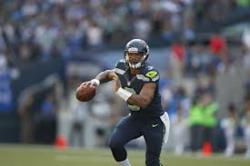 Seattle, Washington (PRWEB) May 30, 2013
With a winning year under their belts, the players and fans of the Seattle Seahawks anxiously await the 2013 season and what it has to bring. Last year, the Seahawks finished at 11-5 and found themselves a trip to the playoffs. With rookie of the year Russell Wilson leading the way, the team had a great year. They unfortunately fell to the Falcons in the playoffs, but you can bet they will be coming back for revenge in 2013. Let's take a look at what this fall has to bring:
In just the second week of the season, the Seahawks will find themselves up against their division foes the San Francisco 49ers. The 49ers did take the NFC West last year and played against the Baltimore Ravens in the Super Bowl, but it is a new year. These two teams split wins in 2012, so it will be interesting who will take it all in 2013. In week four the Seahawks will play the Houston Texans, another top 2012 team. The two teams have not met since 2009, so there will be many unfamiliar faces. Week ten brings us quite the show. The Seahawks will face the Falcons, the team that knocked them out of the playoffs last year. If the Falcons think this is going to be an easy ride to a win, they are sadly mistaken. Go to http://www.Seahawks-Tickets.org to make sure you get your dream seat at this game.
http://www.Seahawks-Tickets.org is more than just the best spot to get your Seahawks tickets. Here you can find the season schedule, team news and updates, and read the active Seahawks blog. if you want to stay engaged and connect with friends, use the social media hub, made especially for Seahawks fans. http://www.Seahawks-Tickets.org wants to make buying your ticket quick and convenient for you, so with the two clicks to checkout process you will be in the stands before you know it.