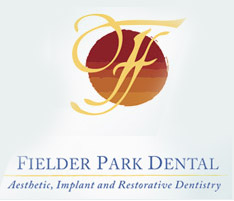 dental implants patients save money in the long run
Arlington, TX (PRWEB) May 31, 2013
According to the ADA (American Dental Association), up to one-half of all adults will lose at least 6 permanent teeth by age 65. While many adults who are missing one or more teeth turn to dentures, there is a more comfortable and convenient option: dental implants.
Dental Implants in Arlington TX are replacement teeth permanently grounded in the mouth by artificial tooth roots implanted into the jaw bone. While removable dentures and dental bridges require daily maintenance and are often ill-fitting and uncomfortable, dental implants look and act just like the patient's natural teeth and require nothing more than a solid oral hygiene routine to remain strong and beautiful for decades.
Dr. Chip Mercer of Arlington, Texas, has been assisting patients with restorative dentistry solutions for many years, and routinely helps his patients complete their smiles with dental implants. Patients who have dental implants from Dr. Mercer often find that the results far exceed their expectations, commenting that their investment in dental implants is absolutely worthwhile.
While dental implants initially cost more than dentures, Dr. Mercer's dental implants patients save money in the long run because they don't have to pay for costly adhesives, cleansers, and maintenance on their dentures. The cost of dental implants varies according to the patient's unique needs, but the average patient at Dr. Mercer's Arlington practice pays between $1,000 and $3,000 per implant. This cost covers the customized crafting of their replacement teeth at an elite dental laboratory as well as the minor surgical procedure performed to implant the artificial tooth roots which will support the implants.
Dr. Mercer is dedicated to helping all of his patients achieve strong and healthy smiles. He believes so strongly that the many benefits of dental implants make them the ideal solution for his patients that he is offering free dental implants consultations at his practice in Arlington throughout the month of June.
If you are missing one or more teeth and are interested in learning more about the many benefits of dental implants, you are encouraged to contact Dr. Chip Mercer to schedule a free dental implants examination and consultation at his practice in Arlington, TX.