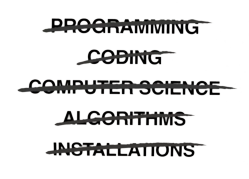 ZebraZapps Pro Plus fully facilitates the visions of developers to create meaningful and engaging content without limitations, while also allowing for their projects to be run locally, on our servers, or theirs.
Minneapolis/St. Paul, Minn. (PRWEB) May 30, 2013
Allen Interactions Inc., an internationally acclaimed custom learning design, development and strategic consulting firm, introduces ZebraZapps Pro Plus, the latest tier of its revolutionary SaaS e-learning authoring and publishing system. This new product brings additional delivery flexibility over Allen Interactions' currently available ZebraZapps Creator and ZebraZapps Pro, giving authors the ability to download their content into packaged files that can be run locally, or on their own webservers.
With Pro Plus, ZebraZapps now offers developers and non-programmers three robust options to more effectively educate and train their audiences via rich interactive multimedia for a wide range of applications – including organizational e-learning courses, corporate training, student built apps in flipped classrooms, social engagement apps and games – via a totally visual interface that requires no programming code to be written.
"Our ZebraZapps model allows any educational or enterprise organization to dramatically elevate their presentations and learning apps from traditional content delivery, which is too limiting, complicated, expensive and uninspiring," said Christopher Allen, ZebraZapps product marketing manager. "ZebraZapps Pro Plus fully facilitates the visions of developers to create meaningful and engaging content without limitations, while also allowing for their projects to be run locally, on our servers, or theirs."
Building Blocks for Better e-Learning Content
Unlike simple programs, such as Microsoft PowerPoint which fosters flat, linear presentations, ZebraZapps Pro Plus gives everyone easy flexibility to create an unlimited number of dynamic onscreen "events," which can range from image and text delivery to full fledged interactive simulations. These non-linear events, which are triggered by the learners' choices throughout the application, increase involvement with the material and greatly enhance real world performance. Instead of merely descriptions, learners witness simulated consequences of their actions.
ZebraZapps Pro Plus offers all of the same building blocks for better e-learning and communications as Pro, including:

Dynamic Branching and Master Pages: Create e-learning applications with sophisticated adaptive sequences and on-screen actions that are triggered by learners' actions and choices. Master pages provide standardized layout as well as interactive navigation, help and reference information.
New Templates: Dozens of new customizable templates provide quick starting points for projects. For example, a four topic template enables four fully interactive pages to appear onscreen together. Learners can work on all simultaneously or zoom one to full screen for focused work.
Event Flow: Quickly flip between master pages and events and view any two pages side-by-side. It's easy to locate content and reorder sequences.
Enhanced Project Message Center and Project Properties: Sequence events with smooth transitions. Maintain user data across all events and trigger individualized experiences based on performance.
Branding: Hours of dynamic interactive events can be created in a single app and built into reusable customized templates and gadgets for consistency, such as to carry an organization's branding.
Integration: Tie into a SCORM-compliant learning management system (LMS) or to a TinCan Learning Record Store (LRS).
Sharing: ZebraZapps presentations can be seamlessly shared via email or published for sale via the ZappShopp and GadgetShopp located on the ZebraZapps website.
Private Publishing: Confidential projects can be published to a private guest list and played exclusively by invited individuals.
As well as these exciting new features and enhancements:
Standalone Version: Host the published applications you've built in ZebraZapps on your own servers.
1000 Included Learner Storage Accounts: Take advantage of our advanced bookmarking with 1000 included learner storage accounts.
Premium Support: Priority access to Customer Success Services and technical support. Plus access to the Getting Started with ZebraZapps training class, designed for learning professionals.
ZebraZapps Pro Plus is available for $200 per month (billed annually), while ZebraZapps Pro remains available for $39.95 per month, and Creator for $8.95 per month. For additional information, please visit http://www.zebrazapps.com.
About Allen Interactions Inc.
Allen Interactions is an internationally acclaimed company focused on improving performance through powerful learning experiences. For 20 years, Allen Interactions has designed and developed custom e-learning and blended learning solutions to address the widely-varied performance goals of the world's leading organizations. With a wealth of experience and a track record of success in instructional design, technology, creativity, process, and project management, Allen Interactions consistently achieves positive business impact. For more information visit: alleninteractions.com.
In 2009, the company established Allen Learning Technologies to create a revolutionary, cloud-based authoring and publishing system ZebraZapps, which allows developers and non-programmers to create rich interactive media applications easily and quickly, as well as share, publish, and sell reusable learning objects or entire applications. The first release of ZebraZapps was launched in November 2011. For more information visit: zebrazapps.com.